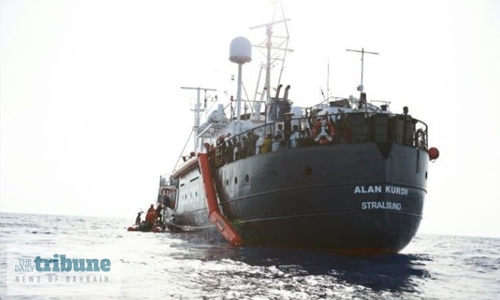 German rescue ship asks Italy to take in migrants
A German charity yesterday said its rescue ship was heading to Italian shores with 69 migrants on board, hoping they will be allowed to disembark.
The ship, the Alan Kurdi, is named after the Syrian child whose drowning in the Mediterranean in 2015 brought global attention to the migrant crisis. The Sea-Eye charity said the ship had been unable to contact the Maltese coast guard for help and was therefore now directed towards Italy.
"We are horrified at the irresponsible behaviour of European sea rescue services," Sea-Eye spokesman Julian Pahlke said, saying they had fallen short of their "duty to co-ordinate search and rescue".