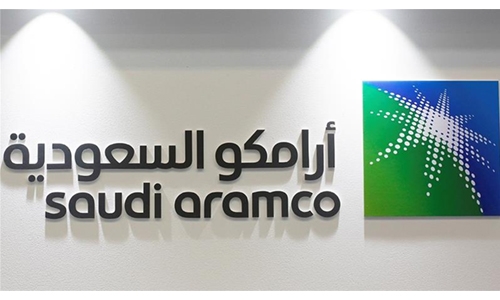 Drone attacks on Aramco condemned
The foreign ministers of the Organisation of Islamic Cooperation (OIC) member countries condemned in the strongest terms and unanimously the targeting of two Saudi Aramco plants in Abqaiq and Khurais in the east of the Kingdom. OIC Secretary General Dr Yousef bin Ahmed Al Othaimeen said in a statement today that the ministers expressed their condemnation of the terrorist incident.
He cited the official statements issued by member states, non-members and regional and international organisations that condemned these attacks which destabilise security and stability of the Kingdom and the region, targeting the global energy supplies and the global economy. He added that the ministers expressed their countries' solidarity with the Kingdom of Saudi Arabia in all measures taken to confront terrorism and maintain its security and stability, praising its pivotal role in combating terrorism.
Separately, His Highness the Amir Shaikh Sabah Al Ahmad Al Jaber Al Sabah strongly condemned attacks Sunday on Saudi Arabia's crude oil facilities in Abqaiq and Khurais on the previous day. This came in a phone call made to Saudi King Salman bin Abdulaziz, in which His Highness the Amir expressed his full support to Saudi Arabia and reiterated rejection to all kinds of terrorism.
Drones targeted Aramco plants in Saudi Arabia early on Saturday triggering fires. The teams of industrial security at Aramco Company put out fires that erupted at two plants of the company in Abqaiq and Khurais, Kuwait News Agency (KUNA) reported.