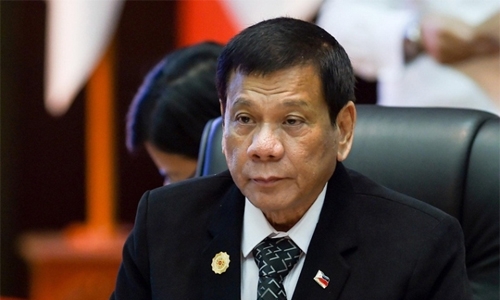 Duterte mulls cutting Iceland ties over UN probe
Philippine President Rodrigo Duterte is "seriously considering" cutting his nation's diplomatic ties with Iceland after it spearheaded a UN resolution to probe his deadly drug war, the leader's spokesman said. Duterte bristles at any Western condemnation of his signature campaign, which has killed thousands and critics say could amount to crimes against humanity.
The comments late Monday from presidential spokesman Salvador Panelo came in response to the UN Human Rights Council last week backing the Iceland-proposed resolution to review the killings. "(Duterte) is seriously considering cutting diplomatic relations with Iceland," Panelo said in a statement.
"The adopted Iceland resolution is grotesquely one-sided, outrageously narrow, and maliciously partisan," he added. Duterte launched the anti-drug crackdown in 2016, and since then police say they have killed over 5,300 drug suspects.