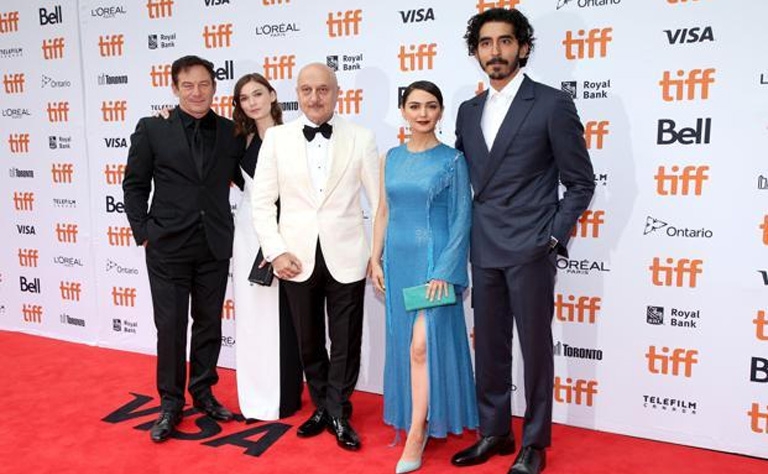 'Hotel Mumbai' recounts horrors
Toronto : A hard-to-watch telling of the 2008 attacks in Mumbai, India in Anthony Maras's "Hotel Mumbai" provoked tears and cheers at its world premiere at the Toronto film festival. It is an "anthem of resistance," the Australian director declared at a press conference. "You had a whole lot of people from every conceivable background, racial, ethnic, from different socioeconomic groups who came together in the face of real adversity to survive," Maras said.
The film received a standing ovation over the weekend for its searing, vivid dramatization of the events at the opulent Taj Mahal Palace Hotel, targeted by Lashkar-e-Taiba militants. It was also praised by critics for its empathetic portrayal of both the victims and the perpetrators. Armie Hammer, who plays an American guest of the hotel, said: "The script was dripping in humanity."
"You see the toll the attack has on the guests and the staff of the hotel, but you also see it, really for the first time that I can think of, on the actual perpetrators," he said. Nazanin Boniadi, who played his wife in the movie, had tears streaming down her face on stage during a post-premiere question-and-answer with the audience. Jason Isaacs, cast as a Russian guest of the hotel, urged watching it with others in a cinema, saying it "connects you with other people and to recognize your common humanity."
The hotel siege was part of a coordinated series of attacks in India's most populous city which left more than 160 dead and hundreds wounded. The hotel's executive chef Hemant Oberoi, who has been credited for saving many lives during the assault, was on hand for the premiere. Anupam Kher plays him in the film, which was his 501st and, he said, the first to earn him praise as an actor from his mother: "She said 'I cried, I was very moved by your acting." The hotel was completely restored by 2010.