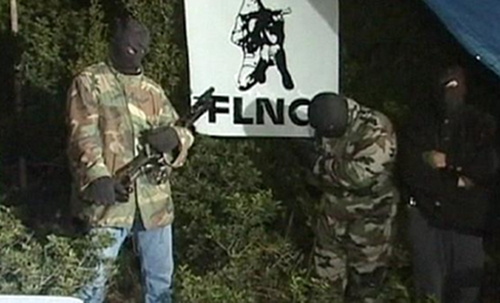 Corsican separatists 'to end military operations'
Ajaccio: The main militant group fighting for Corsica's separation from France said Tuesday it would end "military operations" in October, after staging attacks since the 1970s in its quest for independence.
The National Liberation Front of Corsica (FLNC) had announced in June 2014 that it planned to end its armed struggle in a unilateral decision reached without any preconditions.
In a statement on Tuesday, it said its decision to cease operations on October 22 was to allow the island's new assembly, led by nationalists, "to fulfil its mandate calmly".
"The end of military operations does not mean a laying down of weapons," it added.
The FLNC, which was set up in 1976, and various other factions intent on self-rule have staged hundreds of attacks in Corsica.
It has long demanded the recognition of the "national rights of the Corsican people", including citizenship, language and culture.
There have been thousands of attacks in the 40-year struggle during which nine police officers have been killed.
The FNLC has also been blamed for armed robberies and extortion through so-called revolutionary taxes.
But the group suffered from internal feuds in the 1990s -- in that decade it also staged the assassination of Claude Erignac, the prefect of Corsica and the island's top official.
Lying in the Mediterranean, Corsica was conquered by the French in the 18th century and was the birthplace of Napoleon Bonaparte.
Nowadays, the island of around 300,000 people is a popular tourist destination, famed for its spectacular beauty and climate.