Building blocks for Bahrain business success
By Captain Mahmood Al Mahmood
Time and again we hear that entrepreneurship is the touchstone of national development and the small and medium industry is the lifeblood of progress.
Bahrain has a long and illustrious history of independent business.
It is embedded in the story of our pearling industry when fleets borrowed money to equip themselves and sail to search for the finest treasures in the sea and make their profits by selling the pearls to royalty, famous jewellers and nobility around the world.
In turn, the exposure to technology of that time such as electric generator sets, air coolers and automobiles sparked a brisk series of new business ventures and built the fortunes of several families and led the way towards the modernising of Bahrain.
This week, we saw the Board of Directors of the Entrepreneurs Organisation reiterate their commitment to keeping the flame of business adventure alive with support and nurturing of the entrepreneurial spirit in Bahrain.
In a key meeting with HRH the Crown Prince and PM, the global mentoring body discussed future plans where the spotlight will be firmly on sharing success lessons and guiding new and future entrepreneurs.
The EO is not a school for entrepreneurs - that is a phrase that comes loaded with hierarchy and patronising overtones.
Instead, it represents a global camaraderie that mentors fellow entrepreneurs and inspires them to push the envelope and build new success.
After all, Bahrain has the ingredients for a great entrepreneurial story - the right business environment, the correct geographic location and the vital human resources - educated and eager to put their shoulder to the wheel - to use as building blocks for entrepreneurship. I am sure the day is not far when the Manama Entrepreneurial Model will take on the world.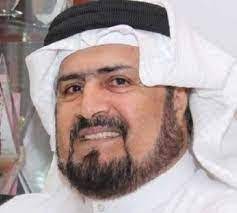 Captain Mahmood Al Mahmood is the Editor-in-Chief of The Daily Tribune and the President of the Arab-African Unity Organisation for Relief, Human Rights and Counterterrorism