Bahrain Inc. Must Prioritise Environmental Sustainability
By Sriraj Kota
The United Nations defines environmental sustainability as meeting the needs of today without compromising the future generations ability to meet their needs.
This applies aptly for businesses and corporate entities who have a sizeable consumption of natural resources and therefore a potentially larger carbon foot print.
Given this the industrial and business sectors need to go the extra mile to dial down the negative impact they have on the environment by adopting sustainable business and manufacturing practices.
In this regard, till date Bahrain has made commendable progress by encouraging the industrial sector to focus on technological innovation and sustainability by embedding the principles of a circular economy.
This has paid rich dividends in the form environmental conservation for the nation. But the new year brings challenges.
Bahrain has set a national target of achieving carbon neutrality by 2060, with an interim goal of a 30% reduction in CO emissions by 2035.
Maintaining the pace of economic development while ensuring achieving the above targets is a crucial challenge.
In this regard, the corporate and industrial sector in Bahrain can be encouraged to reduce manufacturing-related emissions by adopting creative and ambitious measures using cutting edge technologies.
Using cloud technologies innovatively, for instance, to increase efficiencies is an important part of sustainable action for environment protection while maintaining the speed for economic development.
Plugging data capture and analysis tools into the energy infrastructure of private and public companies alike can help in understanding energy usage better and take action to make manufacturing facilities more efficient.
Mondelez International, for example, has developed a cloud based technology that helps the company efficiently monitor the use of water, electricity and natural gas at its Bahrain factory.
The data is available in real time and can be readily compared with sustainability benchmarks.
The technology has already helped the company bring down Co2 emissions by large measure.
Given the fact that Bahrain is predominantly an oil based economy, the carbon footprint of Bahrain's nation is relatively high.
The non-oil based industrial sectors must therefore be encouraged to counter-balance and achieve carbon neutrality in their spheres faster.
Carbon neutrality not only requires technologies for reducing CO2e emissions at the source and enhanced carbon sinks, but it also requires the introduction of a circular economy culture and efforts to foster pro-environmental behaviour within the population.
The involvement of different stakeholders in the journey toward carbon neutrality is critical, along with the formulation of requisite policies regulating the roles of technology, behaviour and research.
These aspects can help Bahrain Inc. to accelerate sustainable economic development that is in conformity with environmental conservation goals.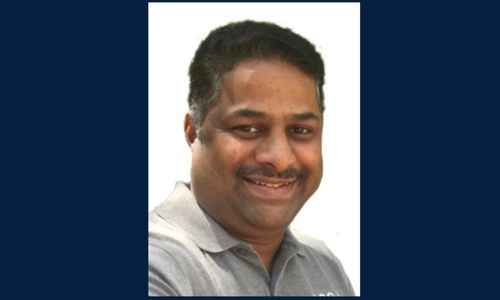 The views and opinions expressed in this article are those of the author and do not necessarily reflect the official policy or position of the Daily Tribune