A chance to make a global impact
By Captain Mahmood Al Mahmood
It is not often that we get to hear straight-talking from heads of state and religious leaders on a public platform – but His Majesty King Hamad led the way yesterday at a global inter-faith dialogue when he unequivocally called for a ceasing of the Ukraine-Russian war.
And His Majesty's words found resonance in the strong pitch for peace which was at the core of the message of His Holiness Pope Francis and the Grand Imam of Al Azhar Alshareef, who called upon the leaders of the world to work towards dialogue to end the terrible conflict that has taken the lives of innocents who, as the Grand Imam put it, "have no hand in this tragedy".
His Holiness the Pope's several pro - nunciations underscored his deep understanding and appreciation of Bahrain's note of harmony, tolerence and diversity.
His eloquent comparison of our ancient Tree of Life to the Kingdom's evolution, of how all the branches represented the many streams of immigrants from different countries who have been enfolded into the Bahraini fabric, was a ringing affirmation of Bahrain's timeless lessons to the world.
Now that these great leaders have spoken, what next? As everyday citizens, you and I, dear readers, have to step up to the plate and take forward their vision.
We too have a role to play in ensuring that their wisdom finds a place in all our lives, that we can translate their message of peace into everyday action.
It is only if we can show self-control in our own lives, practice charity and support our benevolent government, that we can dream of raising our voices for the people faced with war, economic inequality and the scourge of hunger and dis-ease around the world.
A simple thing like not allowing elections hoardings to be vandalized or exercising our precious right to vote in a well-informed and knowledgeable way that will help Bahrain's future – these are steps that you and I can take.
We have an amazing opportunity to make an impact on the world. Let us seize it!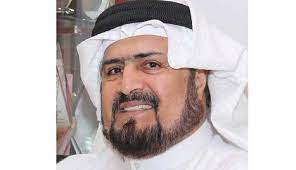 Captain Mahmood Al Mahmood is the Editor-in-Chief of The Daily Tribune and the President of the Arab-African Unity Organisation for Relief, Human Rights and Counterterrorism.