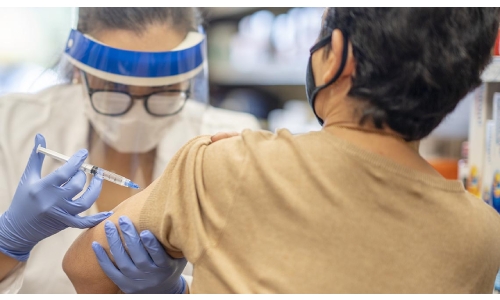 Say no to selfish anti-vaxxers
By Captain Mahmood Al Mahmood
After an 11-day ordeal, tennis star Novak Djokovic lost his bid to make sports history and defend his championship in the Australian Open.
Worse, he was deported from Australia for being unvaccinated.
Djokovic's defence was that he has recovered from COVID-19 in June 2020 and the antibodies from that attack were as good as a vaccination.
The back story to that illness was that he and his wife tested positive after he played in a series of exhibition matches that he organised in Serbia and Croatia with zero social distancing amid the height of the coronavirus pandemic.
The competition's record-holder was initially approved for a medical exemption by Tennis Australia and the state of Victoria but border officials rejected the exemption and revoked his visa.
If "vaccination " was a trending word in 2021, there was also an opposite word: "anti-vaxxer ".
Many people have refused to take the vaccination, saying that they were unsure of the efficacy of the shots and that they were opposed to injecting just anything into their bodies without knowing the long-term effects.
Even in Bahrain, where vaccination to safeguard against the virus is free, some people adopt the 'wait-and-watch attitude.
Consider some recent statistics in the UK, a study tracking more than 200,000 people, nearly every single participant had developed antibodies against the virus within two weeks of their second dose and the jabs helped to reduce hospitalisation rates by 92-96%.
As many health practitioners have repeated, the risks of severe side effects from a vaccine are tiny in comparison to the risk of the disease itself.
Yet a sizeable number of people are still reluctant to get the shots.
According to a recent report by the International Monetary Fund, that ranges from around 10-20% of people in the UK to around 50% in Japan and 60% in France.
Given the growing number of variants popping up every day and numbers increasing here in Bahrain despite the government's best efforts, we have to deploy the entire arsenal of weapons at our disposal against the pandemic.
Bahrain has robust vaccination numbers but there are still people holding out and they must set aside their prejudices or else face the opposition of the public.
Look at it this way: did you wait till you understood the working of how electricity reached your home to enjoy its benefits?
I could ask you the same question about the internet and your smartphone and your answer would be "No".
All these things do not harm society but your not taking a vaccination hurts us all.
So do us all a favour and get jabbed – for your good and ours.
Captain Mahmood Al Mahmood is the Editor-in-Chief of The Daily Tribune and the President of the ArabAfrican Unity Organisation for Relief, Human Rights and Counterterrorism