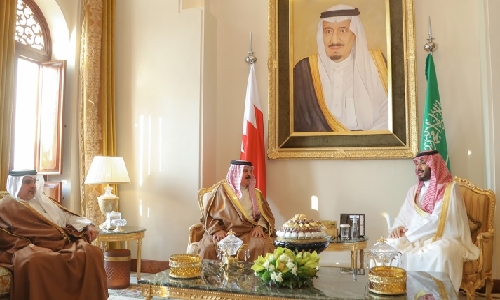 Bahrain-Saudi young leaders recast GCC power role
By Captain Mahmood Al Mahmood
The Daily Tribune – www.newsofbahrain.com
The visit of the Saudi Crown Prince HH Mohammed bin Salman to Bahrain is a continuation of a detailed and effective move to take forward the unprecedented diplomatic activity by GCC countries on the regional and international front.
It is the effort led by the Young Guards of the GCC Leadership flank – the Crown Prince of Saudi Arabia and the Crown Prince & PM of Bahrain being foremost among them, with the blessings of the wise leaders such as His Majesty King Salman of Saudi Arabia and His Majesty King Hamad bin Isa Al Khalifa.
This young generation of leaders is preparing the region for an expanded role in world affairs with an updated agenda of regional peacemaking, climate change control and meeting the aspirations of the millennial generation which dominates the demographics of the region.
It is a tall order and only clarity of vision and focus will help the leaders to deliver what they hope to achieve.
The first sign of seriousness was the signing of the Al-Ula Accord in January 2021 by all the six GCC countries and Egypt and the promise of mutual respect, diplomacy and multilateralism that it promised between the GCC states.
During the recent visit of Saudi Crown Prince Mohammed bin Salman, the political and personal chemistry with Bahrain's Crown Prince and PM, HRH Prince Salman bin Hamad Al Khalifa was evident.
Several MoUs signed during this recent visit show that Saudi Arabia regards Bahrain as a strategic partner in its pan-GCC role.
The MoU ranged from the launch of a 'health passport', to streamline travel between Bahrain and Saudi Arabia to very current commercial MoU which grant Saudi Arabia sovereignty over subscriber data held by Saudi companies in cloud computing centres based in Bahrain, a partnership of the International Sea-Air Cargo Services Centre in Bahrain and cyber security access.
The visit took forward a warm and brotherly relationship between both countries and set the stage for a joint GCC growth and unity movement.
As the earlier leadership roles held by Egypt and Syria are recast, the GCC's young leaders are stepping into the gap and will undoubtedly reshape the powerful dynamics of the region's role in welding a new Arab identity for the young population that will take centre-stage in the next decade.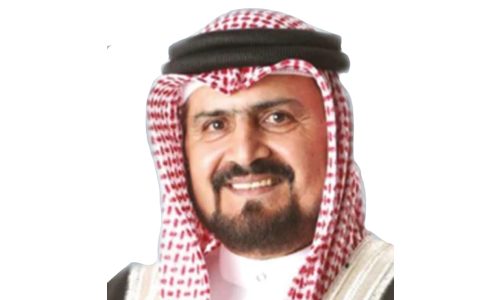 Captain Mahmood Al Mahmood
(Captain Mahmood Al Mahmood is the Editor-in-Chief of The Daily Tribune and the President of the Arab African Unity Organisation for Relief, Human Rights and Counterterrorism)