Unified digital vaccine passport – the need of the hour!
BY P UNNIKRISHNAN
I am happy to see Dr Tedros Adhanom Ghebreyesus, the supremo of the World Health Organisation, officially inaugurating their new office in Bahrain.
I am sure it is going to be a substantial milestone for the Kingdom in its healthcare history. In going forward, Manama will be known to the world as a "health city", as the WHO calls it now.
Being an expatriate, I am short of words to thank the Government of Bahrain for this. I am equally lost for words to thank His Majesty King Hamad bin Isa Al Khalifa, and His Royal Highness Prince Salman bin Hamad Alkhalifa, the Crown Prince and Prime Minister, for the support expatriates, enjoy amid the deadly pandemic.
Bahrain, I am happy to say, is one of the few countries that welcome and treats expatriates and citizens on equal footing during the pandemic. The health care and medical facilities here are all open, remain free of cost, and match global standards.
Even the illegal workers are not left behind. They are all welcome to get their vaccines without fear of legal action. Expatriates could also select their preferred vaccine, with them also receiving support 24x7, without discrimination. For this, world-class health professionals joined hands with a team of skilled workers under the guidance of HRH the Crown Prince.
They did an excellent job in fending off the virus, which will remain a model for others to emulate. Looking around, one could see that tourism is one of the industries badly affected by the COVID-19 pandemic.
And, unfortunately, this has made life complex for tourists and businessmen alike, for lack of a unified digital travel protocol. From a layman's point of view, it sounds a bit funny when I find countries dictating their own rules and terms of entry.
The question is, do we need to make our lives this complicated? I believe it's high time for us to create a unified travel policy to end this ever-increasing chaos and confusion. You might already be aware of these rules. Still, I feel, I should say it louder.
First: Make sure a traveller has taken two doses of a vaccine approved by WHO.
Second: Demand travellers to carry a negative PCR test result taken within 24 hours before departure.
Third: Make it mandatory for passengers to take a COVID-19 test upon arrival with a minimum quarantine period of 24 hours.
Fourth: If some countries are worried or doubt the efficacy rate of a particular vaccine, they can ask such passengers to bring an antibody test result.
I honestly believe these steps alone are good enough for any nation to prevent the spread of new COVID-19 variants. And, I believe, it's particularly unfair to demand passengers to get inoculated with a specific vaccine if they have to enter a particular country. Organisations like IATA, WHO, United Nations should come forward, sit together and sort this out.
They should develop a unified digital vaccine passport policy acceptable to all countries to end this ongoing confusion and make life easier for travellers like me and millions of others.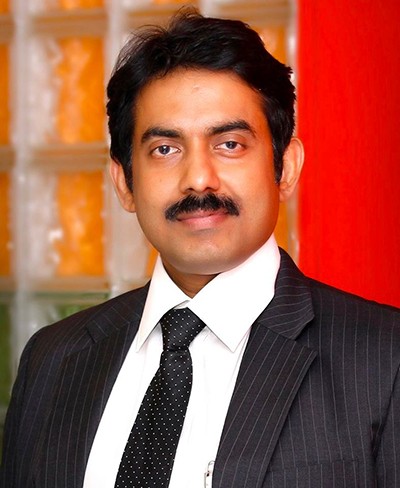 P Unnikrishnan is The Daily Tribune (TDT) Chairman and Managing Director