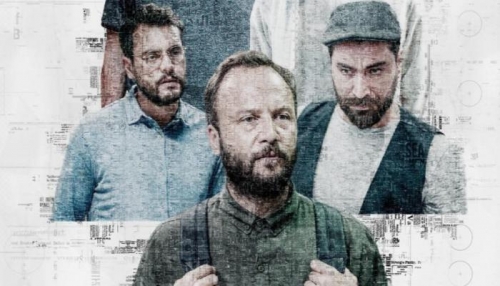 From UAE to the world: 'The Platform' debuts as the first Emirati-produced series on Netflix
Abu Dhabi
In line with its commitment to showcasing Arab creative talents globally, UAE film production firm Film Gate Productions, in collaboration with Al Kalema Productions, released the first-ever Emirati series worldwide on international streaming platform Netflix this September.
The series, comprised of 12 episodes, tells the tale of a programming genius who builds a fact-finding truth-seeing online portal while battling with trouble at home. The story told in a mix of English and Arabic, explores bold overarching themes such as militant and religious extremism, cyber warfare, and the domination of social media; weaved into the story of a man who is trying to solve mysteries within his own family.
'The Platform' series was created and written by Hozan Akko, writer of top-hit Arabic series 'Al Hayba', alongside Mansoor AlYabhouni AlDhaheri, Emirati producer of 'The Misfits'. Within two days from its launch, the series had reached the 'trending' list on Netflix in the UAE and had become one of its most popular searches.
AlDhaheri commented: "' The Platform' has enabled us to explore themes that mirror the reality for many people across the region today, without shying away from daring topics that may not always be openly discussed. This series represents a milestone in our journey towards showcasing Arab creativity to the world."
'The Platform' features top Syrian actors such as Salloum Haddad, Maxim Khalil, Samer Ismaeil, and Motasem AlNahar; as well as prominent actors from the Gulf region such as Ahmed AlJasmi and Abdulmohsen AlNemr. It also features American superstar Dean Cain, who has starred in a vast variety of Hollywood films, shows, and series.