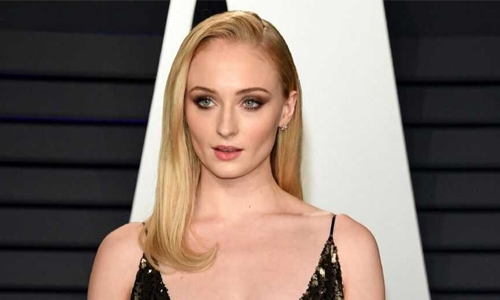 Sophie Turner reveals a big secret post her marriage with Joe Jonas
It seems that Sophie Turner before secretly tying the knot with Joe Jonas, had a soft corner in her heart for Matthew Perry and wanted to go on a date with the star. On Friday, the 23-year-old 'Game of Thrones' actor appeared on 'Twitter's Behind The Tweets' series, where she confronted her several old tweets, including one that mentioned Perry's character on 'Friends', reported People.
In the tweet from 2016, Turner wrote about when she encountered 'Chanandler Bong', a fan-known reference of Perry's character Chanandler Bing on the long-running sitcom. The newly-wed actor who was vocal about her feelings for Perry revealed that she wrote the tweet with more intentions than just to share her excitement with her followers.
"I would walk around the corner every day to go to my local Budgens, which is a great little supermarket," she explained. " And I would see Matthew Perry outside smoking a cigarette."