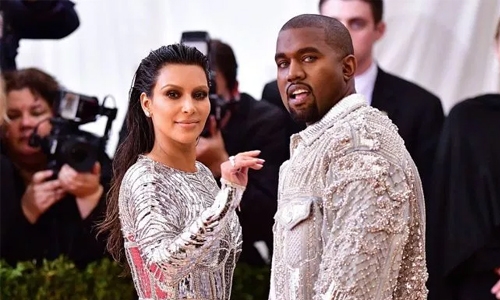 Kanye West's Christmas party plans were so inappropriate that Kim Kardashian threatened to cancel
Kim Kardashian West is no stranger to a lavish party — but even she has to set a budget. Sunday's episode of Keeping Up with the Kardashians chronicled the family's Christmas Eve bash, which Kim and her husband Kanye West hosted for the first time last year after Kris Jenner passed the baton.
The star-studded affair, which transformed the couple's $60 million compound into a winter wonderland, is estimated to have cost about $1.3 million — and apparently, that was after Kim had to scale it back. "The Christmas Eve party, I mentioned it to Kanye so of course he came up with these wild ideas," said Kim, 38, as she threw herself into party planning mode.
"It's definitely over the top." But when she found out West, 42, had gone "over the budget," she immediately stepped in. "I really need you to not be upset, but this is so inappropriate that it's so much money for a party for one night," she told him over the phone. "Finances stress me out more than anything in life, so just know that. …
The Christmas party is going to change. For one night, for a few hours, and I want to kick everyone out? We can't do this. We have to cut so much of that."