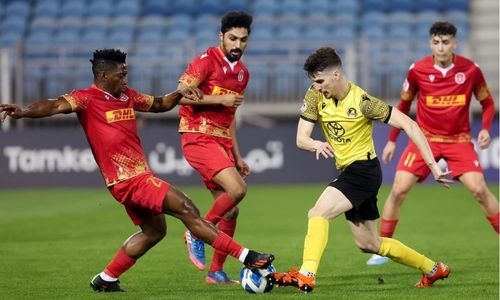 Leaders Muharraq held, Manama triumph against Khaldiya
TDT | Manama
The Daily Tribune – www.newsofbahrain.com
Leaders Muharraq were held to a thrilling 1-1 draw by Al Ahli while Manama edged past Al Khaldiya 2-1 last night in the 2022/2023 Nasser bin Hamad Bahrain Premier Football League.
Muharraq took an early lead in their match with a 21st minute goal fired in by Hisham Al Aqabi on a brilliant free-kick.
That looked to be enough to separate the two sides in the match, which is known as Bahrain's version of "El Clasico" based on the long history between the two rivals.
But Ahli had different plans and their push for an equaliser was rewarded in the seventh minute of second-half stoppage time when Muharraq's international defender Waleed Al Hayyam inadvertently headed the ball into his own net.
Al Hayyam's gaffe cost Muharraq crucial points on the league standings, as they registered their fourth draw in 10 matches.
They continued to top the table, however, with 22 markers. Ahli, on the other hand, settled for their third stalemate as they improved to 15 points in the middle of the standings.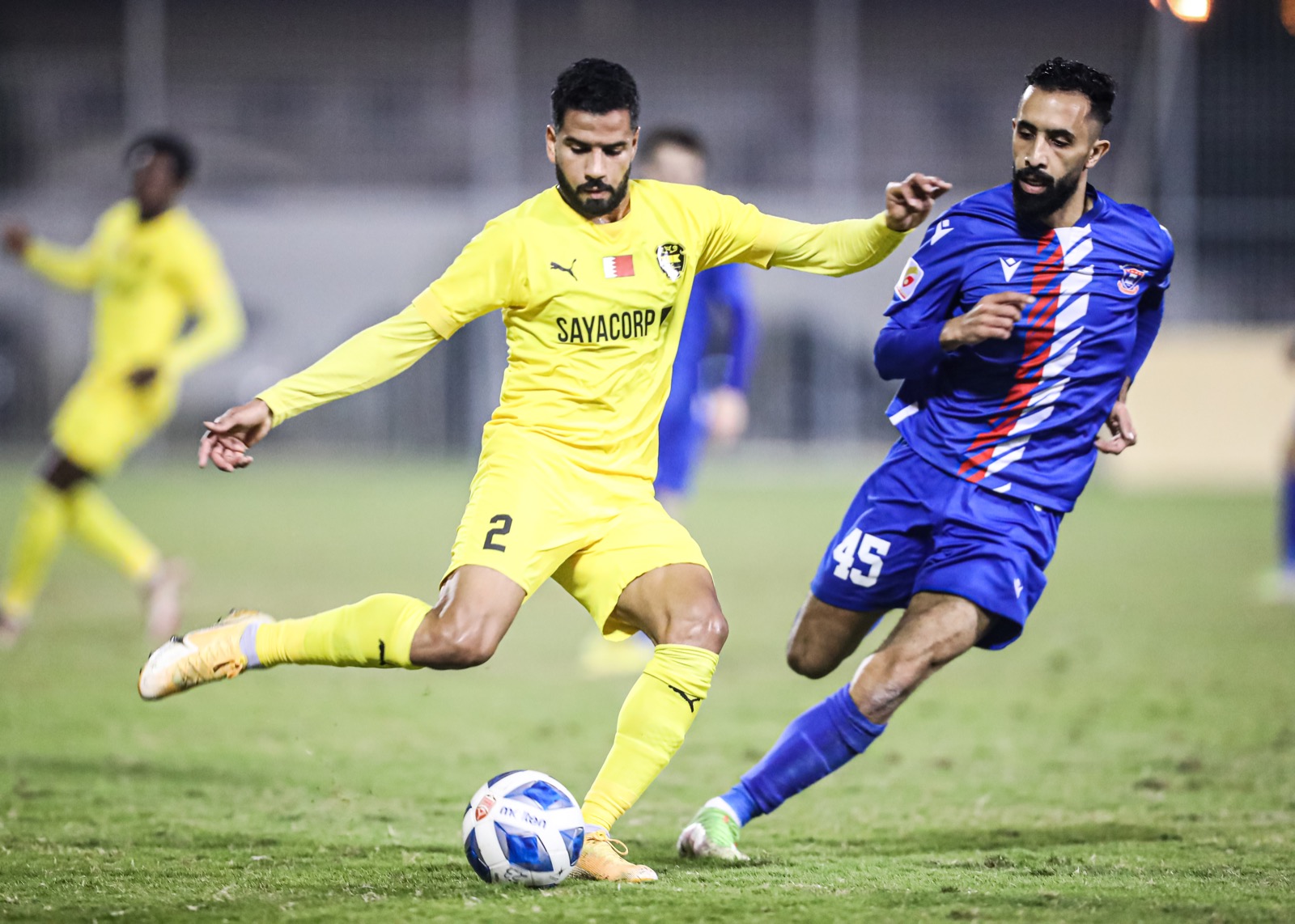 Meanwhile, in Manama's narrow win, the victors took the lead in the 23rd minute with a Mahdi Abduljabbar header from inside the box off a free-kick supplied by Isa Moussa.
Teammate Mohammed Al Marmour then had a goal disallowed in the 32nd minute for a foul against Khaldiya goalkeeper Sayed Shubbar Alawi.
Khaldiya then equalised six minutes after the re-start when Ahmed Bughammar tapped the ball in from close range following a mad scramble in the sixyard box.
But Abduljabbar showed why he was the leading scorer from last season when he netted the winner for Manama in the 76th minute off a quick counter-attack.
With the result, Manama went level with Khaldiya on the league standings with 18 points apiece.
Manama registered their fifth win while Khaldiya suffered their second loss.