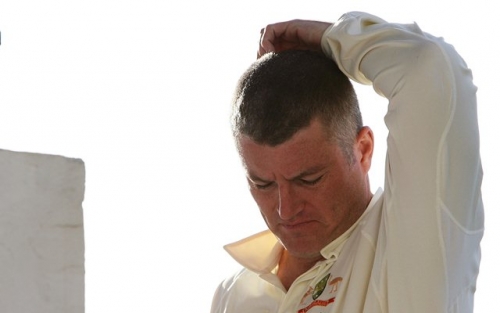 'They stripped me naked, beat me up, and dumped me' – Australia former cricketer Stuart MacGill opens up on abduction incident
CricTracker | Sydney
The Daily Tribune – www.newsofbahrain.com
Former Australia cricketer Stuart MacGill has made shocking revelations about his abduction incident nearly 15 months after the occurrence that had left plenty in shock. MacGill was picked by a group of men last year from the vicinity of his Sydney residence and was allegedly threatened at gunpoint after being driven towards the southwestern part of the city in a desolate property.
The case took a different turn after two brothers, who were supposedly involved in the criminal incident, claimed that MacGill was involved with them in a drug deal and went along with them by will, making no case of abduction. The matter is sub-judice, however, it will not go before the court until October 2023.
MacGill, who had claimed of being innocent and of having done no wrong, recently shed light on the horrific incident that he would not "like to happen to your worst enemy".
"It was not something you'd even like to happen to your worst enemy," MacGill told SEN WA Breakfast. "Later in the day, it was getting quite dark, I was bundled into a car. I didn't want to get into the car, I said to them twice, 'I'm not getting in the car,' but then it became obvious they were armed, and they said, 'We know you're not involved, we just want to have a chat,' then they put me in the car and I was in the car for an hour and a half," MacGill narrated.
"I didn't know where we were, I didn't know where we were going and I was scared. From that point, they stripped me naked, beat me up, threatened me and then just dumped me. That was over the course of maybe three hours out in the middle of nowhere in a little shed," he added.
The case that led to the arrests of four men – including Sotiropoulos, the brother of MacGill's partner Maria O'Meagher – has seen many twists and turns. While seeking the grant of their bail, brothers Richard and Frederick Schaaf claimed MacGill's willful involvement in the drug deal.
During the hearing of the matter in April, Judge Alister Abadee said that the incident occurred owing to a drug deal gone wrong. The prosecution argued that MacGill introduced Sonny (a drug dealer) and Sotiropoulos, and when Sonny procured cocaine in large quantities through counterfeit currencies, the group asked MacGill to pay as he had "vouched" for Sonny.
I was scared and humiliated; didn't know what was going to happen: Stuart MacGill
However, MacGill conveyed he had no clue about the what and how of the things that transpired that day.
"I was scared, I was humiliated and I really didn't know what was going to happen. Then they chucked me back in the car and dropped me in Belmore, and I didn't really know where I was then either, to be honest."
Narrating the aftermath of the incident, he said: "I basically ran away for a month afterward," MacGill said.
"Maria chucked me in the back of her car, I was in the boot, I got out of my unit, then I had a couple of mates who very generously put me up in hotels around Sydney for two or three weeks, and then I went away with (a friend)."
"We ended up driving up the coast of New South Wales and through Queensland and ended up on Fraser Island, so all up I was probably away for six weeks or so. By the time I got home most of the guys had been arrested, which was good," he added.