Cloud Drift lifts Tylos Plastic Industries Cup
TDT | Manama
The Daily Tribune – www.newsofbahrain.com
Cloud Drift headlined the winners yesterday at Rashid Equestrian and Horseracing Club (REHC), taking the eighth and final race to lift the Tylos Plastic Industries Cup.
The Gunners Racing four-year-old, trained by Allan Smith and saddled by jockey Abdulla Faisal, won the lion's share of the BD5,000 prize, after completing the eight-furlong event for imported horses in one minute 35.713 seconds.
REHC High Committee chairman His Highness Shaikh Isa bin Salman bin Hamad Al Khalifa was on hand to watch Cloud Drift race to victory along with other high-ranking officials.
Shebil Aljazira was the runner-up two-and-a- quarter lengths behind for Al Mohamediya Racing and Osama Hashim while ridden by Ebrahim Nader, and Al Fajir Mukbile came third for Raed Ahmed Yousif, Yousif Alboainain and Husain Makki.
Joining Cloud Drift as a winner of a Tylos Plastic Industries Cup was Duwaliya, who was competing in the day's fourth race, held over seven furlongs with a BD2,000 prize.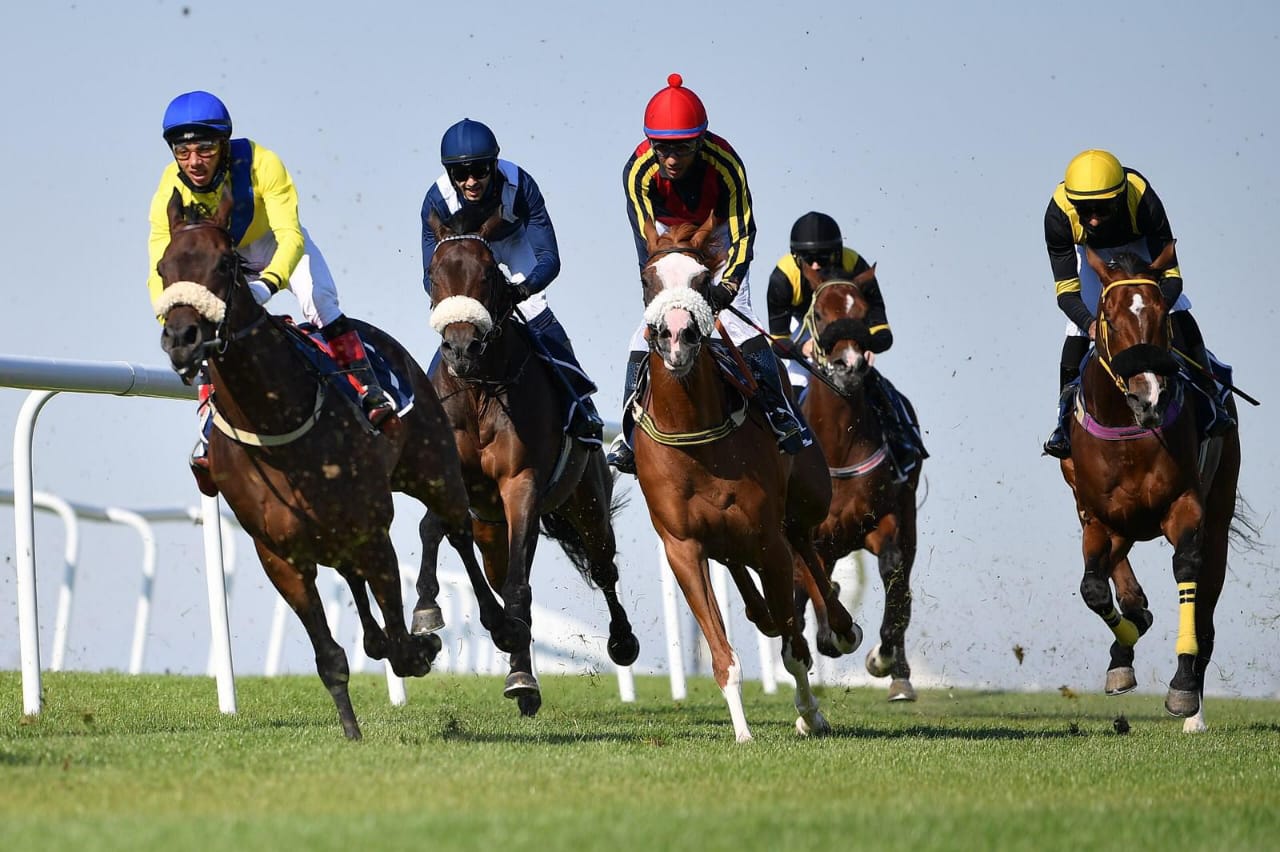 Owned by HH Shaikh Hamad bin Abdulla bin Isa Al Khalifa and trained by James Naylor, Duwaliya won in 1:27.103, giving jockey Abdulla Faisal another victory.
Madara followed as the second horse for HH Shaikh Hamad bin Abdulla bin Isa Al Khalifa and James Naylor in the race, while ridden by Andrew Elliott; and Navy Blue was third for Victorious, Allan Smith and Maria Asconiga. Meanwhile, in the day's seventh event, Litigator won the REHC Cup for MKAR Racing and Haider Ebrahim.
Daniel Tudhope rode the 104-rated four-year-old to first place in 2:03.649 over a 10-furlong distance to claim the largest share of the BD2,000 prize.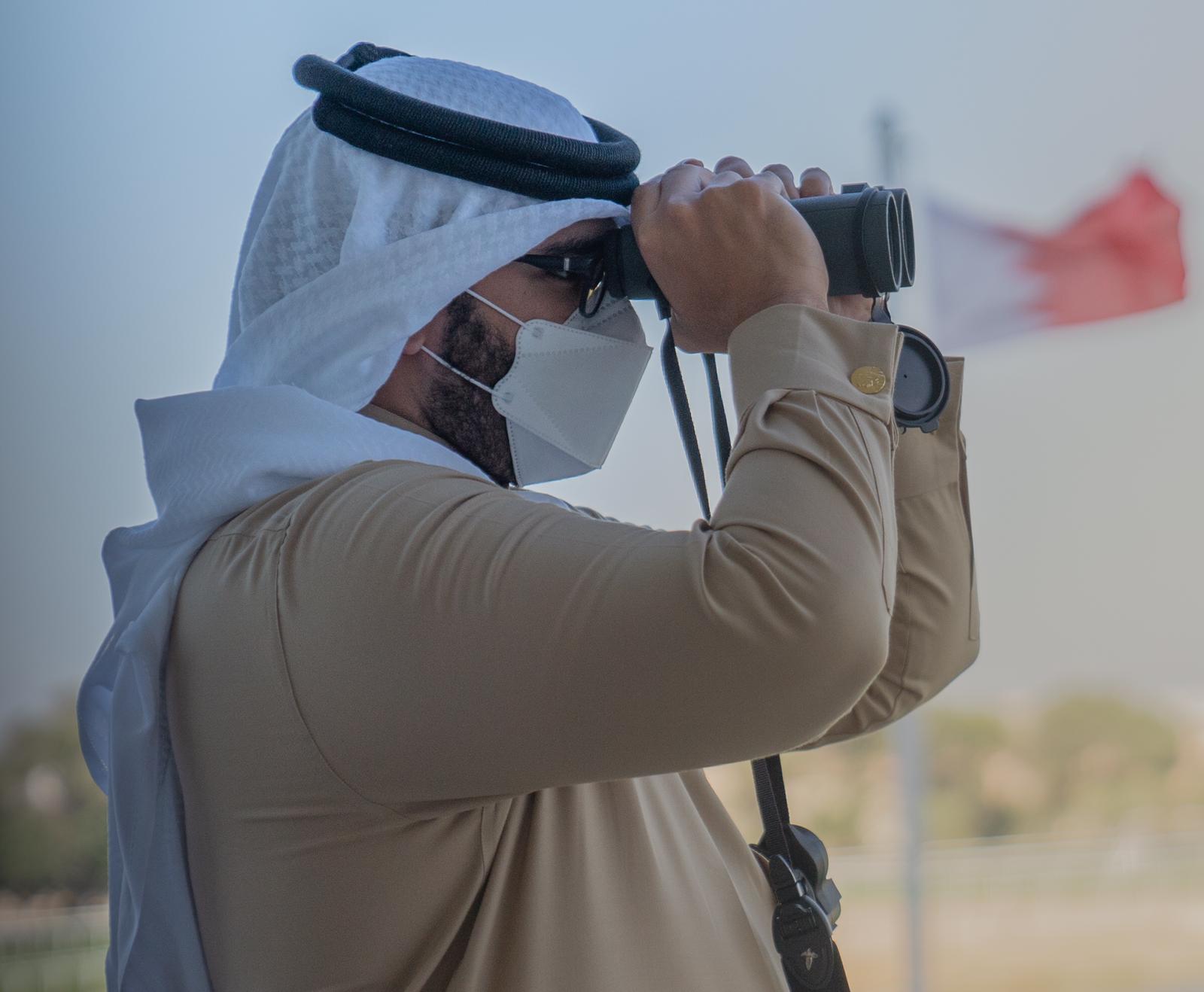 Al Mohamediya Racing challengers followed in second and third, respectively, with Medal Winner the runner-up, trained by Hussain Aldailami and saddled by Paddy Mathers, and Caledonian Crusade in third for trainer Jaber Ramadhan while saddled by John Egan.
Elsewhere in the meeting yesterday, each of the five other races offered a Bank of Bahrain and Kuwait (BBK) Cup.
In race six, held over a six-furlong straight with a BD2,500 prize, Clareyblue won for Al Afoo Racing Stable, Mohammed Saeed and Andrew Elliot.
Ecosystem triumphed in race five (seven furlongs, BD2,000) for MKAR Racing, Haider Ebrahim and hat-trick winner Abdulla Faisal. Cutlass was the victor in race three, held over nine furlongs with a BD2,500 prize, for Al Adiyat Racing, Allan Smith and Abdulrahim Jasim; while Kailara won race two (five furlongs, BD2,000) for HH Shaikh Mohammed bin Abdulla bin Isa Al Khalifa, James Naylor and Paddy Mathers.
The BBK Cup in the first race (five furlongs, BD2,000) of the day was claimed by Al Suwaity M671 for Al Mohamediya Racing, while trained by Abbas Al Mawali and saddled by Marcialis Jaures.