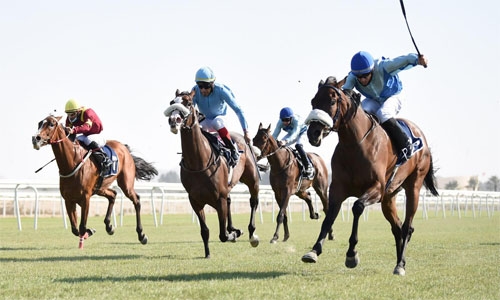 Training with the world's best
TDT | Manama
The Daily Tribune – www.newsofbahrain.com
Renowned UK-based trainers George Baker Racing are excited about making their mark in Bahrain and tapping into the "limitless" potential of the Kingdom's thriving equine community.
This is according to George Baker Racing founder George Baker, who is currently on a visit to the island with his wife Candida.
George Baker Racing recently signed a long-term partnership agreement with Rashid Equestrian and Horseracing Club (REHC), which includes the establishment of a permanent training yard in Bahrain.
TDT caught up with Baker for an exclusive interview and spoke about the partnership, what they have to offer to local horse owners and the future possibilities that await Bahraini-owned and trained horses.
TDT: How did the partnership between REHC and George Baker Racing come about?
GB: We were approached last summer to discuss the possibility of setting up a satellite racehorse training yard in the Kingdom. With a view to further expanding the racehorse ownership base, and to attract a wider audience to engage with the compelling sport of horseracing.
TDT: What was it about horseracing in Bahrain that made you confident about entering into a long-term partnership with REHC?
GB: We were immediately impressed by the tangible ambition and commitment of [REHC] Executive Director Shaikh Salman Rashed Al Khalifa and his excellent team. To be involved as this burgeoning racing jurisdiction continues to make an impression on the global stage is incredibly exciting, and a very real privilege. I know Clerk of the Course Neil Mackenzie-Ross from his time working within the sport in the UK, and his husbandry of the racecourse and associated facilities deserve the highest praise.
TDT: Tell us about the scope of this partnership.
GB: This is very much a long-term commitment to the Kingdom on behalf of George Baker Racing and my superb team. We will have permanent stabling based at the racecourse and will have access to all training facilities, including the recently completed, state-of-the-art equine swimming pool. We will be starting with a handful of horses to run through next season, and we very much hope and plan for the number of horses under our care to increase in the coming years.
TDT: Will the difference in the climate year-round between Bahrain and the UK affect your training practices?
GB: Horses are swift to adapt to change of climate. The racehorses that we bring to the Kingdom will remain here to race on a permanent basis. There is much for me and my team to learn as we embark on this venture, and we will adapt our training regime for our horses accordingly. Everybody here has been incredibly supportive, and I will be seeking advice and wise counsel at every turn. There are some superb trainers here, and I will be listening to their advice!
TDT: How can members of Bahrain's equine community get involved with George Baker Racing?
GB: We are very keen to attract new owners to the sport. My wife Candida and I adopt an "open house" policy and are always delighted to discuss ownership options with interested parties. We will be launching racehorse ownership syndicates to suit all budgets, and the emphasis will be on ensuring that all involved have a thoroughly enjoyable and exciting experience. We are committed to making an afternoon at the races on a Friday a hugely entertaining leisure activity. And we will encourage owners to visit the stables, to watch their horses working on the gallops, and to discuss plans over an excellent breakfast. And here's hoping that we are cheering home many winners in the years ahead! If you are interested in becoming involved or learning more detail, please e-mail me on gbakerracing@gmail.com.
TDT: What potential do you see in Bahrain for globally renowned trainers like yourself?
GB: The potential here is limitless. The culture of the horse is endemic in the Kingdom, and the enthusiasm for the sport of horseracing is, as previously mentioned, tangible. As evidenced by the stellar fields that Shaikh Salman and his team have attracted for both runnings of The International Trophy, there is a global acceptance that Bahrain is a burgeoning and progressive force on the international horseracing stage. We look forward to training in the years ahead for both established and new followers of the sport.
TDT: With your expertise and experience in training over 400 winners over the years, can we expect Bahrain-trained horses to excel abroad in the near future (if they aren't already)?
GB: Bahraini-trained horses will undoubtedly be a potent force on the international stage, and they have already made a considerable impression both in the region and further afield. There are some exceptionally talented racehorse trainers based in the Kingdom, and the standard of competition is already high. In recent years, the quality of horse bred locally and imported has risen, and I have no doubt that Bahraini-owned and trained horses will be competing at the highest level in the years ahead. I fervently hope that our commitment to this venture will enable my team and I to train many winners both here and elsewhere in the region. These are exciting times for the sport of horseracing in the Kingdom of Bahrain, and it is a privilege and an honour to be involved.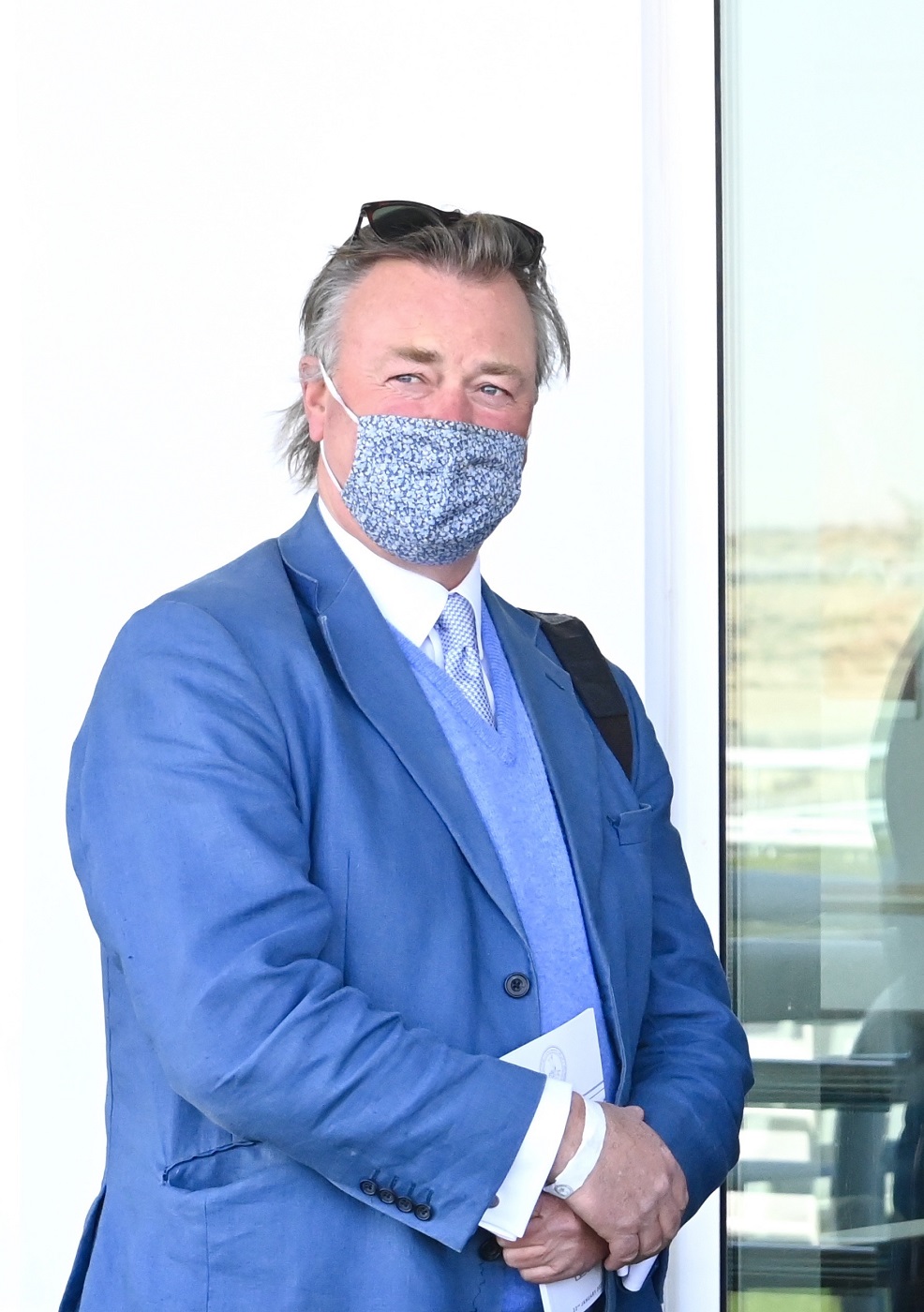 George Baker attends the races at REHC