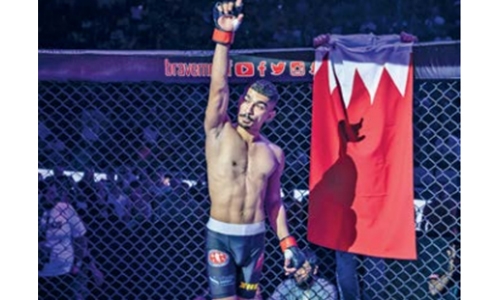 Ayyad to face off with biggest challenge at Brave 29
Flyweight contender Hussain Ayyad is on a threefight win streak and is close to title contention. The Young Bahraini prospect will be dealt with the biggest challenge of his career on November 15th, at BRAVE CF 29, when he takes on Matiss Zaharovs, from Latvia, in his home country. Ayyad will count on the support of his fans to get over one more challenge and come out as one potential Flyweight world title contender.
"Iron" has been sharpening his tools with KHK MMA standouts such as BRAVE CF Super Lightweight world champion Eldar Eldarov as well as Reza's Martial Arts Centre. He takes on Zaharovs, one of famed trainer John Kavanagh's main prospects. Matiss trains with the likes of superstar Conor McGregor at the world-famous SBG Ireland and will represent an intriguing match-up in his BRAVE CF Flyweight division.
For Hussain, a dominant victory over Zaharovs could very well mean the start of a journey towards what trainers and fans in Bahrain call an inevitable rise towards the BRAVE Combat Federation title.