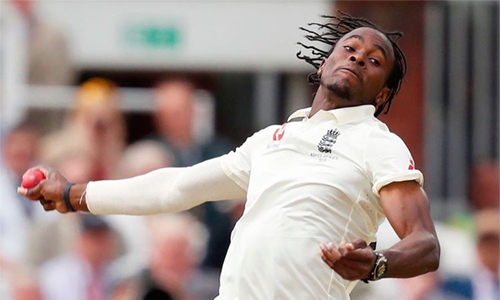 'Frightening' Archer won't let-up against Australia says Stokes
England's Ben Stokes has told Australia to expect more bouncers from Jofra Archer in the remainder of the Ashes. "It's part of the game and a big part of Jofra's game, being aggressive, not letting batsmen settle," said Stokes.
World Cup-winning fast bowler Archer produced a hostile and compelling display on debut as the rain-affected second Test ended in a draw at Lord's on Sunday. Not only did he take five wickets, he repeatedly unsettled Australia with a short-pitched balls. The 92mph bouncer that hit Steve Smith on the neck forced the star batsman to miss the last day with concussion.
"When someone takes a nasty blow no bowler is going to say 'I'm not going to bowl that again because I don't want to hit them again'," Stokes, a lively seam bowler, added.