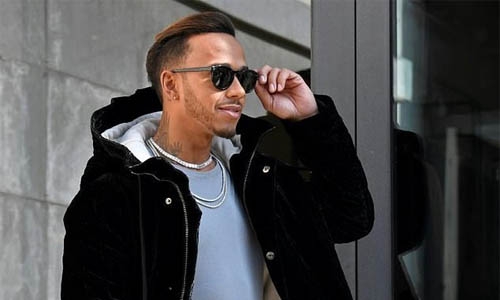 Hamilton, loving life, seeks last hurrah in Malaysia
Kuala Lumpur : Lewis Hamilton says he is "loving" his world championship battle with Sebastian Vettel so much that he has banished any thoughts of retirement as he heads into Sunday's last-ever Malaysian Grand Prix.
At Sepang a year ago Hamilton thought the world was against him, spouting conspiracy theories when his Mercedes engine exploded while leading, which handed a 23-point championship cushion to team-mate and eventual champion Nico Rosberg.
It left the three-time world champion at such a low ebb that there were rumours he could retire.
But a rejuvenated Hamilton this season broke Michael Schumacher's record for career pole positions, and even spoke about attempting to match the German great's record 91 race victories after his 60th win -- and third in a row -- in Singapore.
"I definitely have thought about (retirement)," the Mercedes driver admitted on a British TV chat show at the weekend.
"But then we're in the heat of this battle right now and I'm loving it more than ever. It's the greatest feeling ever so I'm going to keep going for as long as I can and see what I can do."
Hamilton's calamitous luck of last season has turned full circle, epitomised by his win in Singapore 10 days ago after pole-sitter Vettel's Ferrari was shunted by Max Verstappen and team-mate Kimi Raikkonen on a rain-sodden first lap.
Hamilton, who started fifth on the grid, avoided the carnage and emerged victorious to extend his championship lead over Vettel from three to 28 points with six races to go, starting with Malaysia's swansong.