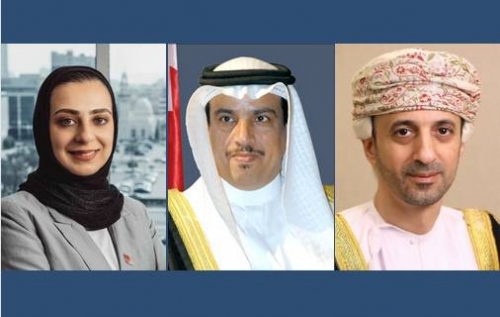 Scent Arabia 2023: Export Bahrain, Omani-Bahraini Friendship Society join hands for local perfume brands
TDT | Manama
The Daily Tribune – www.newsofbahrain.com
Export Bahrain has entered into a deal for Scent Arabia Exhibition this year with Omani Bahraini Friendship Association to support and showcase distinguished Bahraini businesses.
Scent Arabia is set to captivate audiences from November 14th to 18th at Exhibition World Bahrain by uniting the most innovative and influential companies in the fragrance and cosmetics sector.
Through their active participation in Scent Arabia, Export Bahrain aims to empower Bahraini businesses in the fragrance and cosmetics sector, enabling them to tap into new markets, reach a wider and more diverse audience, and establish robust connections with industry peers.
Dr. Jumaa bin Ahmed Al Kaabi, the Ambassador of Bahrain to Oman, said the exhibition seeks to provide unwavering support to entrepreneurs in both nations by facilitating their development, improving their productivity, and fostering opportunities for partnerships and collaborations.
Faisal bin Harib Al Busaidi, the Ambassador of Oman to Bahrain, said this exhibition aims to vigorously promote and market the products of entrepreneurs in both brotherly countries. Safa Sharif Abdulkhaliq, the dynamic and visionary Chief Executive Officer of Export Bahrain, passionately conveys her enthusiasm, stating unequivocally that Export Bahrain remains resolute in their commitment to supporting and elevating Bahraini brands.