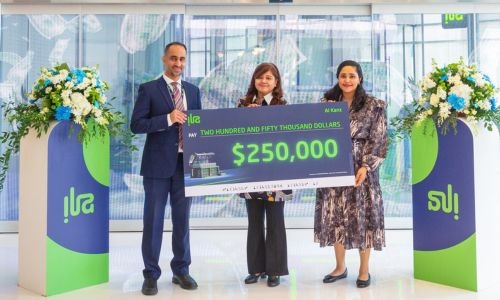 ila Bank's Al Kanz March winner gets a US250,000 cash prize
TDT | Manama
The Daily Tribune – www.newsofbahrain.com
ila Bank, Bahrain's leading digital mobile-only bank, powered by Bank ABC, announced the Al Kanz March prize winner of US$250,000.
The lucky winner, Fatema Arroyo, was selected following an automated draw held at ila Bank's offices in the presence of a representative of the Ministry of Industry and Commerce, an external auditor and ila Bank employees on May 10.
This is the first of a large number of Al Kanz prizes scheduled for 2023, which have been created to fulfil customers ask for bigger cash prizes this year.
Al Kanz prizes have been increased to a total of US$ 2.250 million.
The monthly additional prizes of US$50,000 have been added for the months of May, July, August, October and November.
The next mega prize is a US$500,000 cash prize for June followed by another big prize of US$250,000 for September and a grand year-end prize of US$1,000,000 for December 2023.
The draws will be held within 45 days of the last-day-to-deposit for each prize, as detailed on the ila Bank website: www. ilabank.com/AlKanz.
For every BHD 50 saved in Al Kanz, ila customers stand a chance to fulfill their life goals and dreams faster than ever imagined.