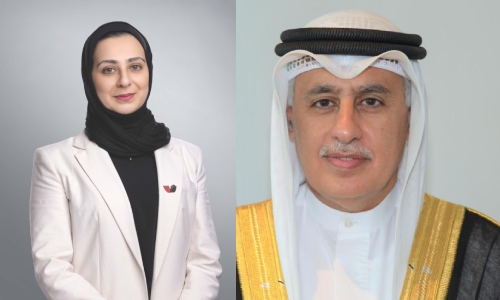 Export Bahrain facilitates over US$130 million national exports
TDT | Manama
The Daily Tribune – www.newsofbahrain.com
Export Bahrain yesterday said it had facilitated local exports of over USD 130 Million to more than 57 markets worldwide up to December 2021.
The initiative, Export Bahrain said, reinforced and increased export opportunities for current and potential exporters. Over 23% of exporters entered new markets, and over 10% were first-time exporters. Around 7% represented service exports, and more than 30% of Export Bahrain customers are women business owners.
From January 2021 to December 2021, Bahrain recorded exports of over USD 70 Million, a 70% jump from 2020 targeting various international markets.
Export Bahrain, to date, supported businesses across multiple economic sectors to export more than 56 products and services to 57 markets across the GCC, Asia, Africa, Europe, Australia, United Kingdom, and the United States of America. Facilities offered are:
Export Credit Insurance, Export Shipping & Logistics, International Retail Buyer Initiative, Internationalization & Export Advisory Support, International Tendering & Procurement, Export Facilitation & Deal Support, Export Market Intelligence, E-commerce Facilitation, Startup Exporter Solution, in addition to other support schemes that aim to enable exporters to take on more challenging and high-growth export markets.
Export Bahrain was able to attract global recognition by winning three prestigious global business awards in 2021, being named as:
• Best Export Service Facilitators for SMEs – Bahrain 2021 in the International Finance Awards 2021
• Best International Deal Facilitators for Start-up Exporters in the Global Business Outlook Awards 2021
• Best Company in Accelerating the Growth of Products and Services Made in Bahrain in the Globee Golden Bridge Awards. Zayed R. Alzayani, the Minister of Industry, Commerce and Tourism, and Chairman of Export Bahrain, said: "Since its inception in 2018, Export Bahrain has emerged as one of the leading national initiatives aimed at supporting businesses in Bahrain to internationalise and capture a fair share of export markets in the GCC and beyond through its high-impact support to the private sector." "Working together, we can ensure that exporting remains a pillar of our economy, benefitting our businesses for years to come."
Safa Sharif Abdulkhaliq, Export Bahrain Acting Chief Executive, said: "We are glad to announce that we are eying more positive results, inconsistency with the recently announced new economic growth and fiscal balance plan by the Government of the Kingdom of Bahrain for the post-COVID era, as we are certain that it will have a positive impact on the Kingdom's economic recovery in general and exports in particular."