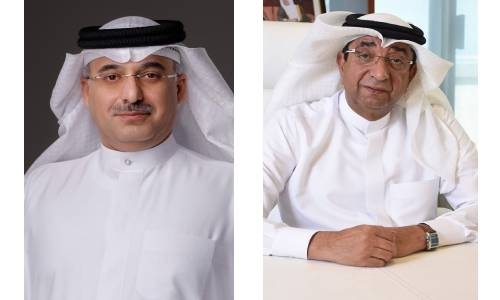 Invest in Space science, Nass tells entrepreneurs
TDT | Manama
The Daily Tribune – www.newsofbahrain.com
The Chairman of the Bahrain Chamber, Sameer Nass, called on entrepreneurs and business owners yesterday to probe opportunities in the space sector and keep abreast of the development march of Bahrain.
Nass was inaugurating a virtual session hosted by the first Arab entrepreneur in space science, the founding partner and general manager of "Orbital Space" Dr Bassam Al Fili. Nass expressed pride in the vision of the leadership on diversifying sources of income, embracing innovation, and keeping Bahrain abreast of advancements.
He also commended the unified national efforts for bolstering the national economy and Bahrain as a global investment destination.
Nass encouraged business owners and entrepreneurs to pool their knowledge and competencies to gain a competitive edge in this new industry and add value to the national economy.
He also voiced pride in the National Space Science Agency (NSSA) and its projects, affirming the Chamber's readiness to join in all endeavours.
The Chief Executive Officer of the National Space Science Agency, Dr Mohammed Al Asiri, underlined the role of the Bahrain Chamber in liaising with business owners and highlighting business opportunities.
He spoke about the promising opportunities in the various disciplines of space science and his experience in establishing "Orbital Space" and launching CubeSats.
He also highlighted opportunities in the space science industry and challenges, including restrictions, insufficient infrastructure, the gap in education, and high risk, among others.
The webinar was organised by the Bahrain Chamber jointly with the National Space Science Agency.
Present at the webinar was also the Acting Chief Executive Officer of Bahrain Chamber, Dr Abdulla Al Sada, alongside members of the business community.