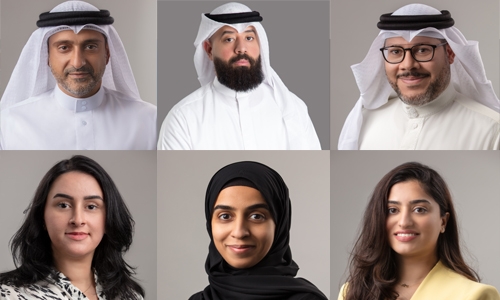 BKIC committed to sustainable development
TDT | Manama
The Daily Tribune – www.newsofbahrain.com
Bahrain Kuwait Insurance Company has announced its commitment to contributing to the national, regional, and global strategy for sustainable development and achieve long-term competitive success. The move will be in line with Bahrain Economic Vision 2030 and United Nations Sustainability Development Goals on protecting the planet and the global well-being of people.
"We have taken an initiative to embed 32 metrics and indicators of Environmental, Sustainability and Governance (ESG) in our business functions and share transparent and balanced information about our performance through annual ESG reporting," BKIS said. BKIC said it aims to: • Create shared value and inclusive growth;
• Mitigate the environmental risks such as climate change, carbon emission, waste, etc.
• Contribute towards sustainable development of the community, and
• Enhance transparency in our ESG performance. Dr Abdulla Sultan, Chief Executive Officer of BKIC, said: "Setting up a robust ESG compliance function at BKIC has been a top priority for the company considering the strategic outlook of the Kingdom of Bahrain in terms of the country's Vision 2030."
"We have appointed a management consulting firm AJMS Global Consulting, a pioneer in ESG implementation across GCC region, for incorporating ESG framework at BKIC." BKIC also announced formulating an ESG Management Committee Chaired by Ahmed Bucheeri and includes members: Ali Al Fardan, Aysha Al Mahmeed, Fatima Kadhem, Zahra Jassim and Ahmed AlNaser. Ahmed Bucheeri, chairman of the committee, stated: "We strive to be a sustainability leader in our sector, provide a fair and inclusive workplace and be transparent in our performance and commitments towards material ESG issues."