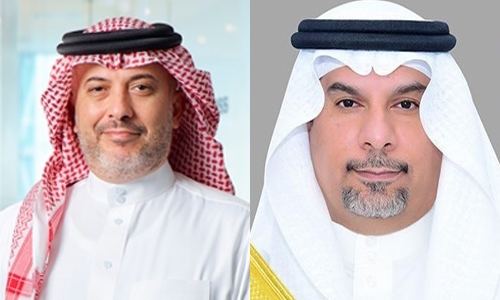 Bahrain Bourse launches e-waste Initiative
TDT | Manama
The Daily Tribune – www.newsofbahrain.com
As part of Bahrain Bourse's (BHB) efforts to promote ESG, BHB announced that it has embarked on an "E-waste Recycling Initiative" in collaboration with the Supreme Council for Environment (SCE) and Crown Industries (recyclers of metals and plastics). The initiative aims to raise awareness about electronic waste and promote proper recycling of end-of-life electronics used by Bahrain Bourse and Bahrain Clear to ensure their disposable in an environmentally responsible manner.
Chief Executive Officer of Bahrain Bourse, Shaikh Khalifa bin Ebrahim Al-Khalifa, said, "Within our efforts to promote sustainability, we embarked on this initiative to raise awareness on how to properly recycle electronic goods that will help in safeguarding the environment. We are also working on various aspects to promote ESG reporting and disclosure, as we look forward to leading by example following the issuance of BHB's ESG guidelines last year."
Special Envoy for Climate Affairs and Supreme Council for Environment Chief Executive, H.E Dr Mohamed bin Mubarak Bin Daina said, "The Supreme Council for Environment supports initiatives aimed at preserving the environment and promoting its sustainability at the Kingdom of Bahrain, encouraging safe consumption practices. With this initiative, Bahrain Bourse sets an example to institutions and listed companies."
It is worth noting that Bahrain Bourse signing a Memorandum of Understanding (MoU) with the Supreme Council for Environment to enhance areas of joint cooperation and issues of mutual interest between the Bourse and the Supreme Council for Environment in areas related to environmental conservation and protection. The MoU aims to encourage listed companies to comply with the environmental rules and requirements and to disclose information related to environmental compliance in its issued reports.