Malabar Gold & Diamonds pledges over 1.1 million meals this Ramadan
TDT | Manama
The Daily Tribune – www.newsofbahrain.com
The holy month of Ramadan is here and millions of people around the world are welcoming it with acts of service, charity & prayers.
As in previous years, Malabar Gold & Diamonds, one of the largest jewellery retailer globally strengthens its CSR activities in the GCC, Far East and the USA this Ramadan.
Malabar Gold & Diamonds has planned monthlong CSR activities in association with embassies, associations, and like-minded organisations to benefit the needy.
The group plans to distribute food kits to deserving labourers and families who are still recovering from the economic and social consequences brought about by the Covid-19 pandemic.
This initiative is expected to benefit a large section of the society across all countries in which it operates.
"CSR remains a core value at Malabar Gold & Diamonds since its inception in 1993. We have realigned our CSR initiatives during Ramadan to distributing food kits to affected families and individuals to help ease their current circumstances. We aim to create a difference to the community in and around our area of operations as well as to drive other organisations, both big and small to initiate such activities that will help the needy," said Abdul Salam KP, Vice Chairman – Malabar Group.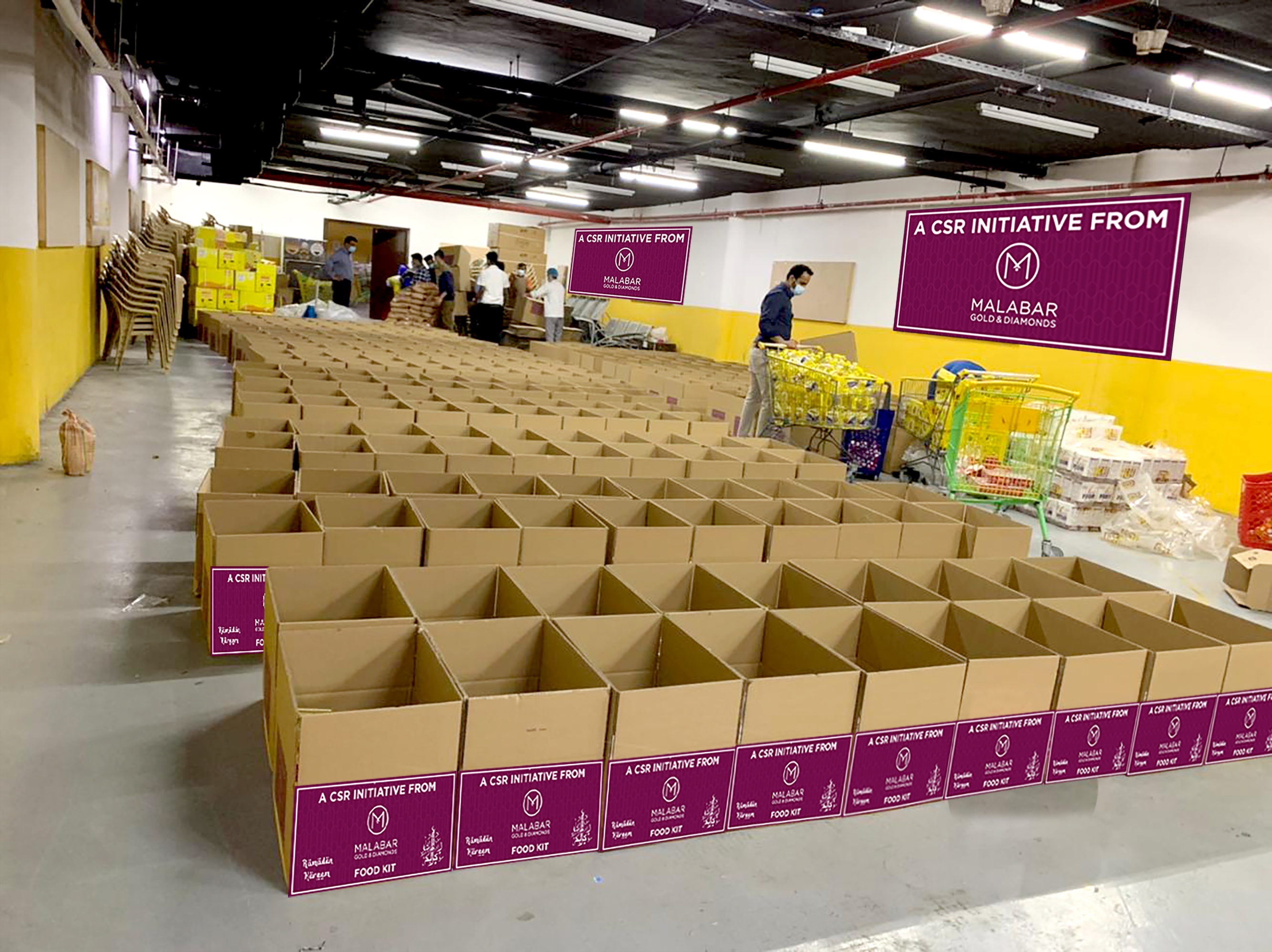 The food kits contain essential supplies, including staples, lentils, oil, and spices.
Those in real need of the food kits will be identified through respective embassies, like-minded organisations and, regional associations such as Kerala Muslim Cultural Congress, Royal Charity Organisation, Friendship Society for the Blind, Bahrain Deaf Society, Discover Islam etc, as well as through the references provided by customers of Malabar Gold & Diamonds.
"As the initiative is spearheaded by the team members of Malabar Gold & Diamonds along with embassies, like-minded organizations and associations, we are certain that together we can identify and provide support to the needy in the local communities," said Shamlal Ahamed, MD – International Operations of Malabar Gold & Diamonds.