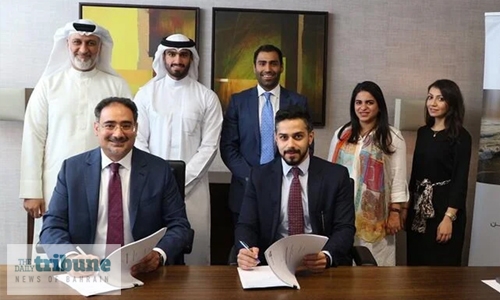 New tenants signed for Sa'ada waterfront project: Edamah
Bahrain Real Estate Investment Company (Edamah), the local real estate arm of the Kingdom's sovereign wealth fund, announced signing leases with Food World, CrossFit Muharraq, Bunzz Food Truck, Kushari Boulevard, Qahwa & Karak and Karam Al Bahrain to open outlets at Sa'ada Waterfront.
The Sa'ada project, endorsed by HRH Prince Khalifa bin Salman Al Khalifa the Prime Minister of the Kingdom of Bahrain, is expected to launch soon. The first tenant of the project, Naseef Café, will open its doors to the new branch during launch having come a long way from the opening its first café in Fareej Al Fadhel in 1920. The strength and conditioning facility, CrossFit Muharraq, is expected to open mid- December 2019 with the fit-outs are already well underway.
As for the F&B outlets, Bunzz Food Truck, Kushari Boulevard and Qahwa & Karak all are expected to open in Q1 2020. Karam Al Bahrain will open its first branch in the second half of 2020. Food World Group based in Bahrain owns and operates a chain of Supermarkets, Department Stores, and Cafes. Sa'ada is a lifestyle development project providing a community space that combines Family Entertainment Center (FEC), retail and tourism sectors.
In its second phase, Sa'ada will offer a multi-story car park with 202 parking spaces, as well as a marina consisting of 37 berths for boats of various sizes. "With Sa'ada Waterfront we wanted to create a vibrant atmosphere and shared space for the entire community to enjoy, these four F&B outlets Bunzz Food Truck, Kushari Boulevard, Qahwa & Karak and Karam Al Bahrain, will offer the perfect mix of traditional Bahraini food and modern cuisine," said Amin Alarrayed, the Chief Executive Officer of Edamah.