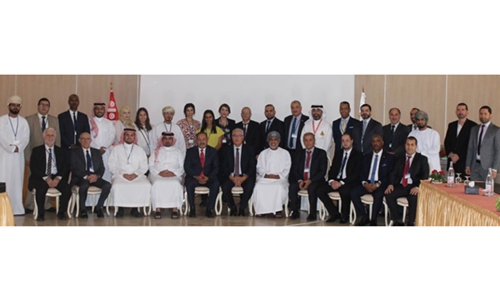 Exploit technological advancements: Telecom Authority tells 'Aregnet'
Bahrain's Telecommunications Regulatory Authority (TRA) has called on to exploit advancements in technology that are available industry-wide to capitalise on the "major technological changes occurring around us." Shaikh Nasser Bin Mohamed Al Khalifa, the Acting General Director of TRA, told the 17th annual meeting of Arab Regulatory Network (AREGNET) that the world of technology is rapidly changing, particularly in telecom.
"How we communicate has made leaps and bounds since the days where all we had were voice calls," Shaikh Nasser told the meeting in Tunisia adding: "This means we have opportunities that are exploitable industry-wide." Shaikh Nasser, who headed TRA delegation, urged the forum to look forward to advancements in "Artificial Intelligence, Internet of Things, Digital Currencies and 5G mobile networks" occurring around.
On the last day, TRA handed over its chairmanship to Tunisia's National Regulatory Authority for Telecommunications. TRA chaired the expert group meeting, during which regulators from the Arab region reviewed various joint projects and working groups. TRA also hosted a series of workshops and meetings as part of its activities in AREGNET during April 2019.
The meetings shed light on new projects on the economic effects of overthe-top (OTT) application, emergency communications in the Arab region, utilisation of Artificial Intelligence (AI) in the telecommunications and ICT sectors and the new generation of mobile network (5G).