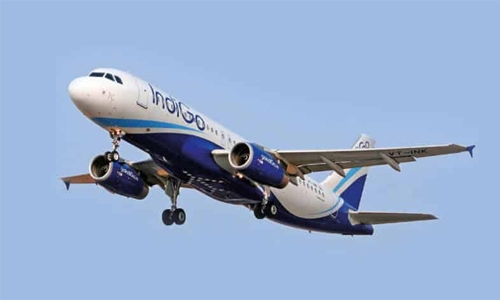 Row between founders hits shares in IndiGo parent
An escalating dispute between IndiGo's co-founders sparked falls in its parent firm's shares yesterday as investors fretted about the potential impact on India's largest airline. InterGlobe Aviation lost close to $1 billion in market value on concerns that the row would distract the budget carrier, which has gained from Jet Airways' collapse.
"SpiceJet and other airlines may view this as an opportunity to strike and gain market share from the leader," Shriram Subramanian, founder of proxy advisory firm InGovern, said. InterGlobe shares closed down 10.74% at 1398.05 rupees, while those of low-cost rival SpiceJet climbed as much as 9% at one point, closing 2% up on the day.
"It has already led to some loss of shareholder value. The promoter dispute may also end up with a loss of business and market leadership," Subramanian said. "This is likely to drag on and that is the problem for minority investors."
IndiGo co-founder Rakesh Gangwal on Tuesday alleged violations of corporate governance rules at the parent group and asked the country's securities regulator to intervene. The move could mean a previously reported spat between Gangwal and co-founder Rahul Bhatia was escalating.