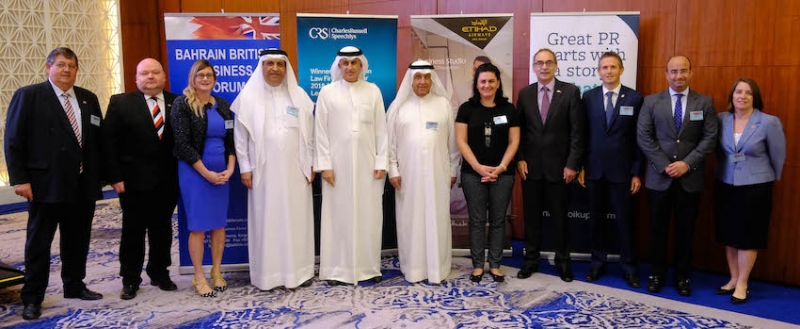 Minister pledges to back start-ups, new businesses
Minister of Industry, Commerce and Tourism, Zayed Alzayani yesterday pledged the government 's full support to start-ups and new commercial businesses in the Kingdom.
The minister was speaking during the Bahrain British Business Forum (BBBF) meeting held yesterday at The Gulf Hotel Convention Centre which focused Bahrain's Trade, industry, business and services with the UK. More than 120 BBBF members and guests attended the event held in the presence of BBBF Chairman Khalid Al Zayani and Simon Martin, the British Ambassador to Bahrain.
The forum aims to promote trade and investment between Bahrain and Britain by offering opportunities for networking and knowledge sharing between the two business communities. In his address, Zayed Alzayani highlighted the government's efforts to offer major facilities for all businesses, especially for start-ups and new commercial businesses.
For this purpose, the SMEs' Development Board (SDB) was established in 2017 to nurture the entrepreneurial ecosystem and enable the development of SMEs', consisting of the Ministry of Industry, Commerce & Tourism (MOICT), the Economic Development Board (EDB), Labour Fund - Tamkeen, Bahrain Development Bank (BDB) and the Bahrain Chamber of Commerce and Industry.