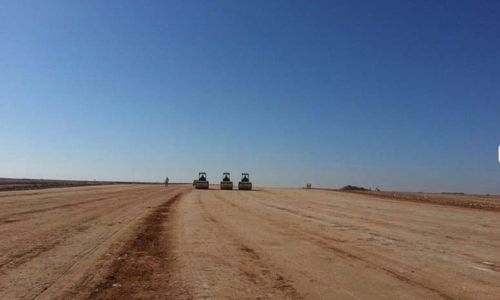 Plan for 100 MW solar plant at Askar landfill gathers pace
TDT | Manama
The Daily Tribune – www.newsofbahrain.com
The development of a 100-megawatt solar plant on the Askar landfill as part of a remediation package is rapidly advancing.
The Electricity and Water Authority in Bahrain has identified a sole bidder for the project, according to the tender board.
The bid of BHD 11,999,995.477 under consideration was submitted by Turkey-based Goksin Construction Limited Company.
In a previous tender for the same project, five bidders, including Goksin, participated.
Meanwhile, the Ministry of Municipalities, Affairs, and Agriculture is proceeding with another project to prepare the landfill site with bulldozers.
A tender to hire three bulldozers for this purpose attracted bids from Urbaser Bahrain, Al Nosaif Contracting and Excavation, and Modern Mechanical Electrical and Transport (suspended). The bid amounts range between BHD 276,465.420 and BHD 516,939.607.
Reportedly, the project, situated on a two-square-kilometre landfill site, encompasses the design and construction of a landfill gas extraction and treatment system.
It also involves land remediation, the development of gas and leachate management systems, and a drainage system to prepare the site for the construction and operation of the solar project.
Kamal bin Ahmed Mohammed, President of EWA, previously stated that transforming this landfill site into a solar farm capable of producing 100 MW is one of the many steps the country aims to take in achieving the goal of reaching net-zero carbon emissions in Bahrain by 2060.