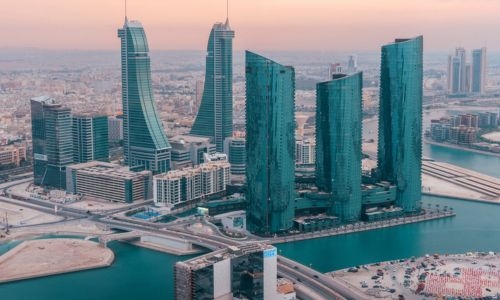 Manama remains GCC's 'financial powerhouse'
TDT | Manama
The Daily Tribune – www.newsofbahrain.com
Report by Julia Cassano
Bahrain's capital, Manama, has topped the globally recognised AIRINC Global 150 Cities Index 2023 in financial attractiveness for the fifth consecutive year.
The index evaluates financial opportunities for achieving the ideal combination of highly paid salaries, low tax rates and costs of living, and overall quality of life.
GCC cities made up a large part of those deemed most attractive 'financially' because of the ease of doing business and the extremely low taxes on high-income earners.
The milestone ranking of first in the index, placing Bahrain firmly ahead of cities including Zurich (2nd), Geneva (4th), Riyadh (5th), Kuwait (7th), and Abu Dhabi (8th), highlights the Kingdom's reputation owing to its competitive operating costs and unparalleled financial freedom.
While GCC cities ranked highly for their financial attractiveness, only Dubai made the top 20 for "overall attractiveness.
It was also at the top of the lifestyle ranking, where it earned 32nd place, while Manama scored the 99th spot.
Bahrain's government was among the first in the region to develop an economic diversification strategy away from hydrocarbons, where they successfully created an economy in which non-oil sectors account for more than 80 percent of GDP, providing Bahrainis and expats with a diverse range of opportunities in the country.
Nada Al Saeed, Chief of Strategy at the Bahrain Economic Development Board, said, "This milestone ranking consolidates Bahrain's position as a globally coveted investment destination.
Owing to Team Bahrain's united front in nurturing a business-friendly environment backed by best-value operating and living costs, the Kingdom provides an ecosystem that encourages growth and prosperity."
The Golden Licence is just one example of how Bahrain has taken steps to adopt key initiatives that have contributed to the constant expansion of its investment ecosystem, allowing firms to prosper.
The data for the index is collected by AIRINC's own in-house survey team, which continuously researches the costs and living conditions of cities around the world to evaluate international mobility.
Two months ago, Bahrain was named the best destination for expats in the Middle East and ninth in the world, according to the Expat Insider 2023 report by InterNations, which measured ease of settling in, quality of medical care, political stability, and job satisfaction.