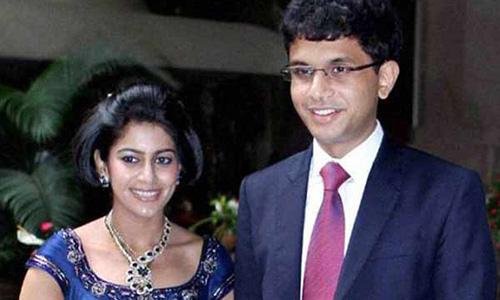 Power couple Rohan Murty, Lakshmi Venu part ways
Rohan Murty, son of Infosys co-founder NR Narayana Murthy and Lakshmi Venu, daughter of TVS Motors Chairman Venu Srinivasan, were legally divorced on October 31. They were granted a mutual consent divorce by a family court in Chennai, The Times of India reported.
The Ivy-league educated couple - Rohan went to Cornell and Harvard while Lakshmi studied at Yale - were engaged in August 2010 and married in a high-profile ceremony in June 2011 in Chennai. Their reception in Bengaluru was the most coveted event in the city's social calendar that year.
Rohan and Lakshmi filed for divorce in April this year their separation two years ago. Trouble in paradise first became public when the entire Murthy family were absent at the wedding of Lakshmi's brother Sudarshan to LMW scion Tara in September, 2014.
A source close to the couple said: "They are both lovely people. They came together and then some differences cropped up. These things happen. They have now gone their separate ways. Hopefully with this behind them they will both move on and find life partners who are more suited for them."