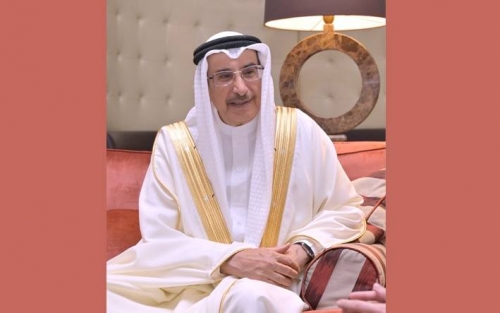 Bahrain to boost Turkey ties and cooperation
TDT | Manama
The Daily Tribune – www.newsofbahrain.com
Bahrain is keen to continue strengthening its cooperation with Turkey. This was affirmed by the His Highness the Deputy Prime Minister, Shaikh Khalid bin Abdullah Al Khalifa, in an interview with the Anadolu News Agency during his visit to Ankara.
With Turkey entering a new historical phase, Bahrain is looking forward to boosting trade and tourism exchange between the two countries, and encouraging the private sector to explore available investment opportunities, and strengthen partnership in the infrastructure sector.
HH Shaikh Khalid was delegated by His Majesty King Hamad bin Isa Al Khalifa to attend the inauguration ceremony of re-elected Turkish President Recep Tayyip Erdogan on Saturday in Ankara.
Diplomatic relations between Bahrain and Turkey go back to some 50 years, since 1973. This solid and strong relationship is based on the values of mutual respect and understanding. Over 17 official visits have been made, and several agreements and memoranda of understanding have been signed between the two countries in various fields.
To date, 38 agreements and memorandum of understanding have been signed in different fields, including youth, education, military, and industry. The two countries enjoy a prospering economic relationship with the volume of bilateral trade amounting to almost $883 million in 2022, up by 66% from the same period the year before.
"The Kingdom is confident that the two countries will continue to foster these bilateral relations and advance them towards broader horizons of cooperation and partnership," HH the Deputy Prime Minister said.
"As the chairman of the Ministerial Committee for Development Projects and Infrastructure, I also look forward to focusing on cooperation in the infrastructure sector, as well as the exchange of knowledge and experience in this area. Moreover, I would like to express my admiration for the urban expansion and advanced infrastructure that Turkey is currently experiencing."