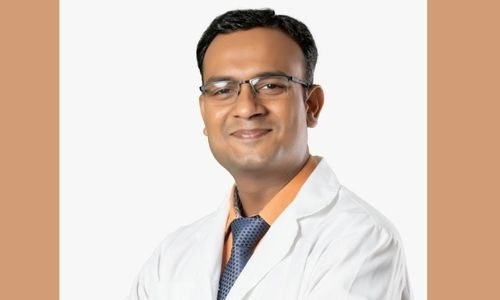 Sleep Apnea: The silent killer on the rise - experts warn of potential health hazard
TDT | Manama
The Daily Tribune – www.newsofbahrain.com
Sleep disorders such as snoring and sleep apnea are on the rise and are often overlooked by people. But experts warn that sleep apnea could be the next major health epidemic.
In response, the annual World Sleep Day was celebrated on Friday with the theme 'Sleep is Essential for Health' to raise awareness about the significance of good sleep and promote better prevention and management of sleep disorders.
Dr Rashu Mittal, a Fellowship in Craniofacial & Sleep Apnea Surgery ENT Specialist at Bahrain Specialist Hospital, explained the hazards associated with sleep apnea, including heart attacks, strokes, diabetes, hypertension, dementia, memory loss, and an increased risk of silent death.
He pointed out that patients with sleep apnea may remain unaware of their condition until their bed partner informs them of their loud snoring followed by choking attacks or sudden pauses in breathing, which can create panic for family members.
The risk population for sleep apnea includes middle-aged obese men, although it can affect any age or sex group.
The first line of management involves lifestyle modifications such as regular exercise, weight reduction, and maintaining good sleep hygiene.
The purpose of this year's theme was to emphasise the importance of good sleep for physical, mental, and social well-being, similar to how a healthy diet and exercise are crucial for good health.
World Sleep Day seeks to reduce the burden of sleep disorders on society and promote the importance of good sleep for overall health and well-being.