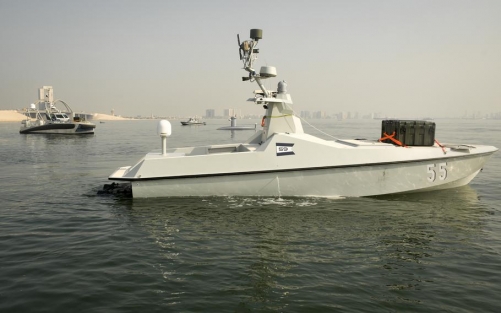 US Navy tests aquatic and aerial drones in Bahrain
TDT | Manama
The Daily Tribune – www.newsofbahrain.com
Several unmanned boats sailed through waters off Bahrain yesterday carrying onboard aerial drones, which would eventually patrol the Middle East waterways, Stars and Stripes reported.
As boats with observers approached the drones out at sea, the vessels' artificial intelligence alerted contractors and sailors at Task Force 59's robotics operations centre at NSA Bahrain. Some drone boats, the report said, can identify objects in the water and spot suspicious behaviour.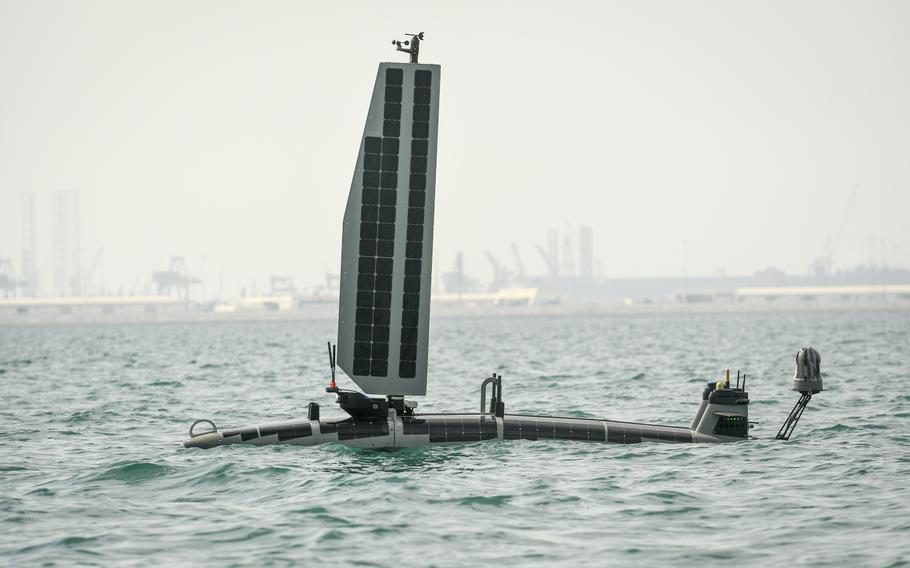 This capability allows humans to focus on priority threats, Navy Capt. Michael Brasseur, the commodore of Task Force 59, said. Stripes.com reports that the US Navy intends to create a 100-vessel unmanned surface fleet by the end of next summer.
The US will contribute 20 of the 100 such vessels, with the rest coming from regional allies. Yesterday's sail was part of a three-week training event dubbed Digital Horizon, which started last week, and features 15 types of unmanned systems, 10 of which are new to the Navy in the region, Stripes report quoting service officials said.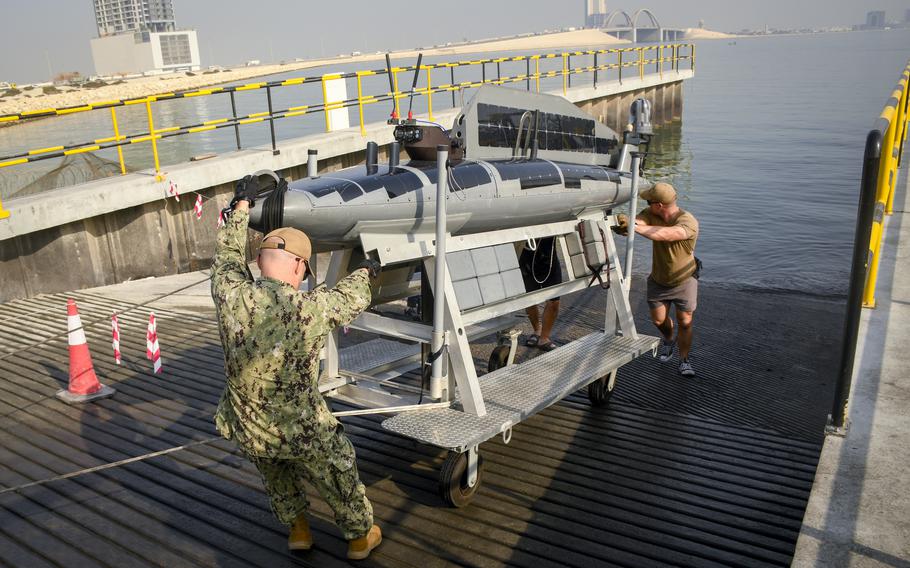 "This is a notable influx of new systems that 5th Fleet hasn't worked with before, especially at one time," Cmdr. Timothy Hawkins, Naval Forces Central Command and 5th Fleet spokesman, said.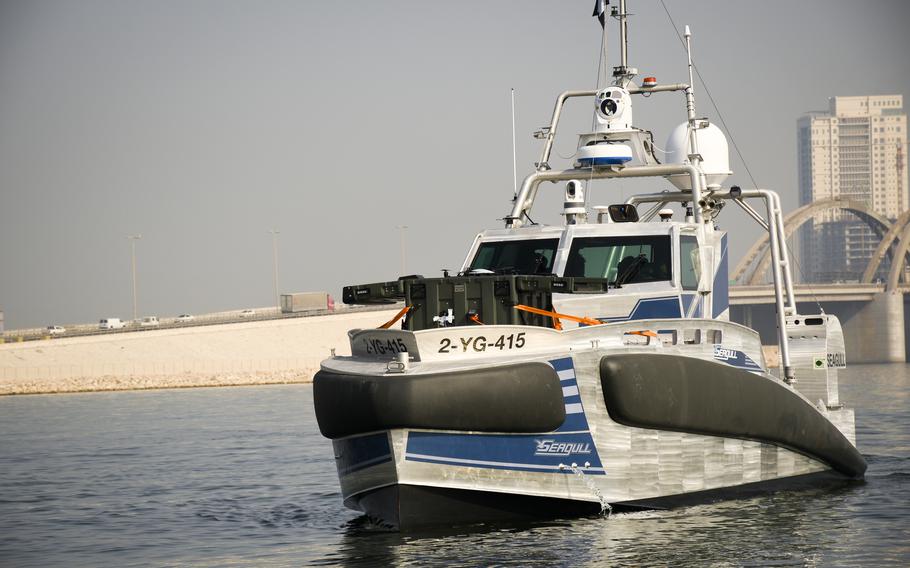 "This event, we haven't done something like this yet, but we've been building up to it." Reports had said that the US Navy aims to rely more on unmanned vessels to help patrol Middle East waterways, and for which created Task Force 59 last year to focus on integrating drones and AI into 5th Fleet operations.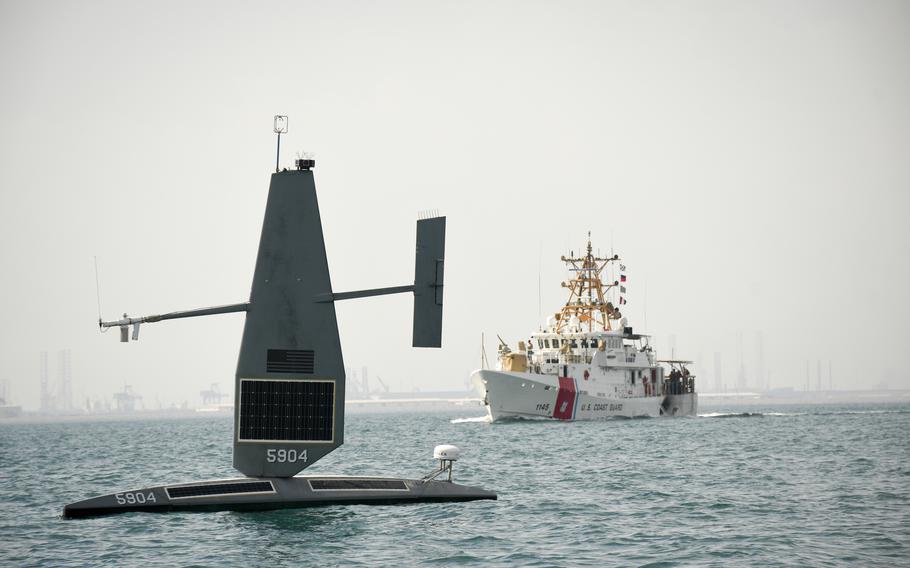 Over the past year, Task Force 59 operated unmanned surface ships in the Middle East for more than 25,000 hours, a Naval Forces Central Command statement said. Some of the vessels known as Saildrone Explorers have operated at sea for as long as 220 consecutive days, the NAVCENT statement said.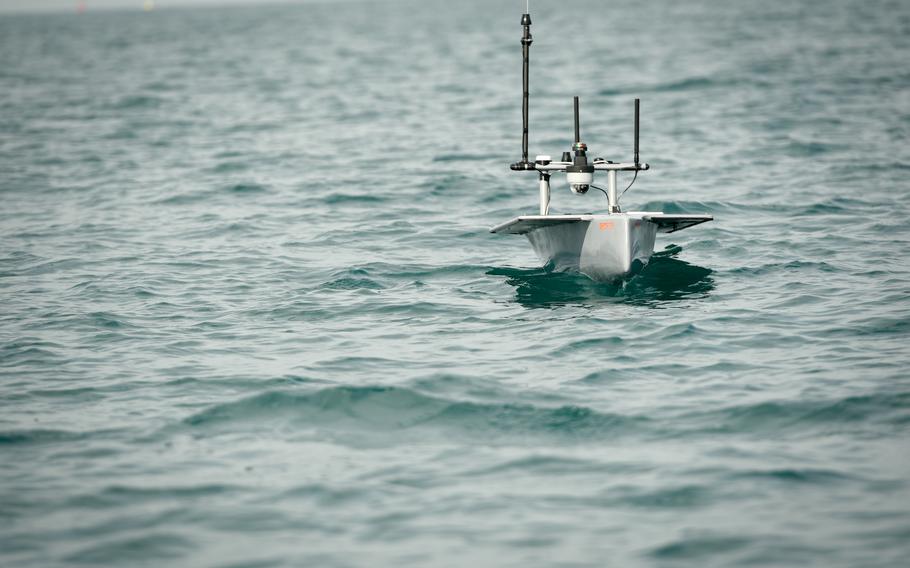 The Digital Horizon exercise includes three aerial drones to be tested in the Middle East for the first time. Aerovel's Flexrotor and Shield AI's V-BAT each have vertical takeoff and landing systems. The other is tethered on a cable and can operate in harsh environments, Stripes said, quoting a Navy statement.
One aquatic drone, the Ocean Aero Triton, can operate for eight days at a time as a submarine and three months as a surface vessel. The Triton's sail rotated up and down Thursday as the company representative demonstrated how the drone could go underwater within minutes if it detects a threat.