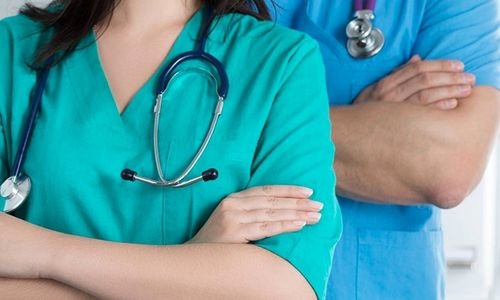 No Bahraini nursing graduate unemployed: Labour Ministry
TDT | Manama
The Daily Tribune – www.newsofbahrain.com
Staff Reporter
No Bahraini nurses are unemployed currently and hence there is no waiting list for them to enter the healthcare sector, according to the Labour Ministry data. Nursing education's mission in the Kingdom is consistent with the Bahrain Economic Vision 2030 as well as with Bahrain's Health Strategy, which aims to develop highly skilled healthcare professionals and improve delivery of quality healthcare.
Nursing education is currently offered by two universities, the University of Bahrain, which is the main public university, and the Royal College of Surgeons Ireland – Medical University of Bahrain (RCSI-MUB), which is a private university. Both universities offer undergraduate and postgraduate programmes.
According to available statistics, 4,329 Bahrainis graduated in nursing between 1976 and 2016. Technical support received from the World Health Organisation (WHO) over the years and collaboration and twinning with other regional and international educational institutions contributed to the reform of nursing education in Bahrain.
Investment in the country's human capital included faculty development in nursing, enabling the health sciences educational institutions to respond to change. The last five decades have witnessed important developments in nursing and midwifery education in Bahrain, as per a study conducted by the WHO.
"The increased demand to deliver high-quality nursing care to the citizens and residents in Bahrain required a transformation of nursing education. "One of the key success factors in transforming nursing education in the country was using a systematic approach to develop a national education system that broadened the scope of nursing roles and enabled graduates to think critically and respond to change in the healthcare system.
"One of the key strategies in the process was to bridge the gap between education and practice by putting mechanisms in place to actively engage the nursing services from the first stages of the educational programme planning to programme implementation and evaluation.
"Another strategy included the adoption of a reality casebased model in which nursing students bridge the gap between education and clinical practice from the early stages of their education." The Kingdom has already licensed 25,000 health professionals including 13,558 nurses in its attempt to provide the best of healthcare services.
According to National Health Regulatory Authority Chief Executive Officer Dr Mariam Al Jalahma, the Kingdom's health sector also licensed 4,727 doctors, 1,145 dentists, 1,702 pharmacists along with 3,944 health professionals specialised in various areas.