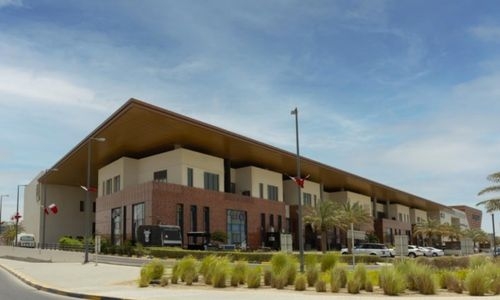 Ice Skating Festival kicks off in Bahrain from August 4
TDT | Manama
The Daily Tribune – www.newsofbahrain.com
A spectacular winter-themed festival, Wadi Skate, is set to kick off on 4 August, in cooperation with Bahrain Tourism and Exhibition Authority (BTEA), at Wadi Al Sail Mall in Riffa, offering a perfect family getaway from the scorching summer.
Visitors can enjoy ice-skating at an indoor rink open with live music and mouthwatering food from Sunday to Thursday from 12 pm to 10 pm, and from 12 pm to 12 am on weekends, until 3 September.
Organized by Motivate Events & Media, which previously brought to the Kingdom attractions such as Winter Wonderland, Russell Peters Live in Bahrain, and the Bahrain International Motor Show, Wadi Skate is not to be missed.
Motivate have partnered up with Amana, the premier property services firm managing Wadi Al Sail Mall, to create this exciting new event.
Ice skates will be available at the festival site, which will also feature dazzling ice-skating shows, weekly live music performances, food stalls, and a pop-up market. There will be a variety of children's activities on offer and some truly Instagrammable sights.
Wadi Skate will also be hosting a National Son and Daughter Day at which parents and children can come dressed up as their favorite Disney, Marvel or Pixar characters and create memorable moments together.
The cooperation with BTEA comes within the framework of the authority's keenness to support the initiatives of various private tourism initiatives, and support them in organizing various tourism and entertainment events that contribute to the revitalization of the tourism sector, and attract more tourists and visitors, which comes in line with Bahrain Tourism Strategy 2022-2026.
"We are pleased to announce Wadi Skate, which is one of many exciting programs we have planned for Wadi Al Sail, and promises to be the perfect summer escape," Amana General Manager Waleed Adel Ali said.
"We aim to bring together the local community through fun and engaging activities which enhance the mall's position as a premier family-oriented lifestyle destination, and will help the mall achieve its business objectives."
Motivate Founder Wassim Sami Farhoud said they are thrilled to be hosting Wadi Skate, a one-of-a-kind event aimed at bringing winter thrills to beat the summer heat.
"It is packed with fun for people of all ages, whether you come with friends or with family. We always aim to introduce events that our audiences can relate to and create moments that are memorable," he said.