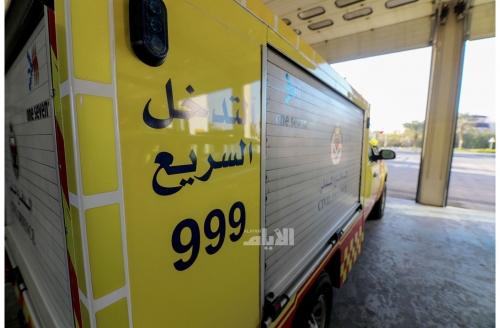 New alert call after cars catch fire in West Riffa
TDT | Manama
The Daily Tribune – www.newsofbahrain.com
Staff Reporter
A new alert call has been issued after three cars caught fire in Al Hajjiyat Area in West Riffa.
The Interior Ministry tweeted yesterday that four Civil Defence vehicles along with 16 personnel were rushed to the scene to contain the fire.
"The Civil Defence teams safely evacuated occupants from the neighbouring buildings and houses as the fire was put out." A probe has been ordered into the fire although the reasons as to what led to the fire are unknown.
Experts say not getting the car properly and regularly maintained could make the vehicle prone to catching fire in the summer.
There were many incidents of cars erupting in flames during summer in the past years.
According to Shakil P, fire and safety expert, there are many reasons for the increase in fire accidents during summers and majority of them could be directly linked to an increase in Mercury levels.
"Fires in vehicles are generally due to various reasons including electrical short circuit, lack of water in the radiator and fuel leaks. "Vehicle can catch flames because of issues in electrical circuits and vapours of fuel catching fire due to increased electricity in circuits, leading to overheating.
"In summers there is much more use of air-conditioners and due to increased passage of electricity, leading to overheating, worsened by atmospheric heat. "Overheating of electrical circuits of vehicles, added by atmospheric heat leads to short circuits and sparking in the vehicles causing incidents of fire."
During the days of summer, filling the petrol tank up to the brim could also cause a fire since the fuel inside would be hot and there is enough heat outside, he added. The fire and safety expert said failure to conduct regular car maintenance and getting the car fixed at non-credible and unreliable workshops can lead to fire incidents.
"Leaving inflammable substances inside the car such as sanitisers, perfumes or lighters, especially during the hot summer season is another cause of fire," he said, adding that, however, these are not a big cause of worry as the risks are very low.
"Poor disconnection of electric wires, especially in old cars, can cause fire even when the engine is not running triggered by atmospheric heat."
He urged the motorists to stop the vehicle immediately, turn off the ignition and get out instantly if they experience a burning smell or see risking smoke. "It would be great if motorists could learn about the basic use of fire extinguishers. After stepping out, motorists must call the fire service while keeping a safe distance from the car."