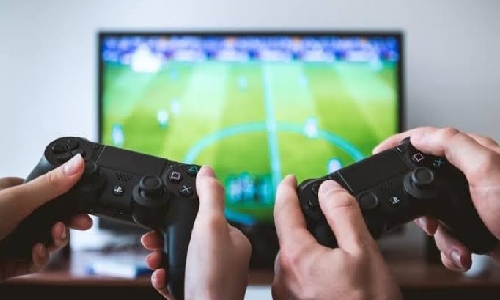 Bahraini man sues wife for playing PlayStation with stranger
TDT | Manama
The Daily Tribune – www.newsofbahrain.com
The Sharia Court rejected a lawsuit filed by a Bahraini man demanding the waiver of custody of his two daughters from their mother, as he claimed that she had brought someone to her bedroom, and they played PlayStation.
However, it was found that he had submitted his report to the police station and relied on it to prove his claim in court.
The court stated that the plaintiff did not present evidence and witnesses and considered his words to be unfounded without evidence, especially since he was suspicious of his wife, beating her and deserting her and his two daughters.
As per the court files, the wife's attorney, Kholoud Mazloum, stated that her client married the plaintiff in 2013 and gave birth to two daughters from him (3 and 5 years old), and they are in her custody under a ruling issued in 2020.
However, the husband filed a lawsuit to annex the custody of the two girls, claiming that their mother was untrustworthy and that she brought a stranger into the house for four hours late at night to stay in the bedroom and play some video games.
Lawyer Mazloum said that this constitutes an attack on the honour and dignity of the wife, and his aim is to defame her in front of his family and friends, without the honour, honesty, and good morals she is known for.
She indicated that her client had filed a divorce suit to get rid of the plaintiff's harm, injustice, and slander against her, especially since the plaintiff's statements were made without any evidence.