BCICAI's Annual International Conference a big success
TDT | Manama
The Daily Tribune – www.newsofbahrain.com
Bahrain Chapter of the Institute of Chartered Accountants of India's 13th Annual International Conference of the BCICAI, with the theme "Pathways to Progress," was successfully conducted under the patronage of Industry, Commerce and Tourism Minister Zayed R. Al Zayani.
It was conducted on 3-4 December from 9 am to 6 pm on both days at The Crowne Plaza, Manama. Subject experts, management leaders and actors from the film industry addressed the prestigious international conference.
Everyone congratulated the BCICAI's Executive Committee on organising such a grand conference in such a short period of time and while ensuring compliance with COVID-19 requirements.
The support of sponsors from all around Bahrain and India made the event a grand and successful one. The Title Sponsors are TIW Capital group, Platinum Sponsors are EK Kanoo, Grant Thornton and KPMG.
Gold Sponsor is Oracle. Event sponsors are AMEX, Ahli United Bank, Standard Chartered Bank, Protiviti, Keypoint, Tally, TRAFCO, Awal and Diyar Al Muharraq. The Support Sponsors are Fakhro Insurance, Solidarity, BNH, VKL Holding, Moore Stephens, Bellwether, Cineco, Nass Corporation and Middle East Hospital.
The conference was inaugurated by esteemed dignitaries which included the Chairperson of BCICAI, CA Santhosh Vargheese; Vice Chairperson of BCICAI, CA Sharmila Shet; H.E. Shri Piyush Srivastava, Indian ambassador to the Kingdom of Bahrain, represented by Ravikumar Jain, Second Undersecretary of Embassy of India who relayed the video message from the Ambassador; H.E. Zayed R. Alzayani represented by Nibras Mohamed Talib, Assistant Undersecretary commercial registrations; Dr Amar Patnaik, Member of Parliament Rajya Sabha; CA Nihar Jambusariya, President of ICAI; Jamal Fakhro, Managing Partner of KPMG Bahrain; Abbas Al Radhi, Bahrain Accountants Association.
The conference covered many subjects which all revolved around the theme "Pathways to Progress". This will be another great milestone in the Hall of Fame of BCICAI.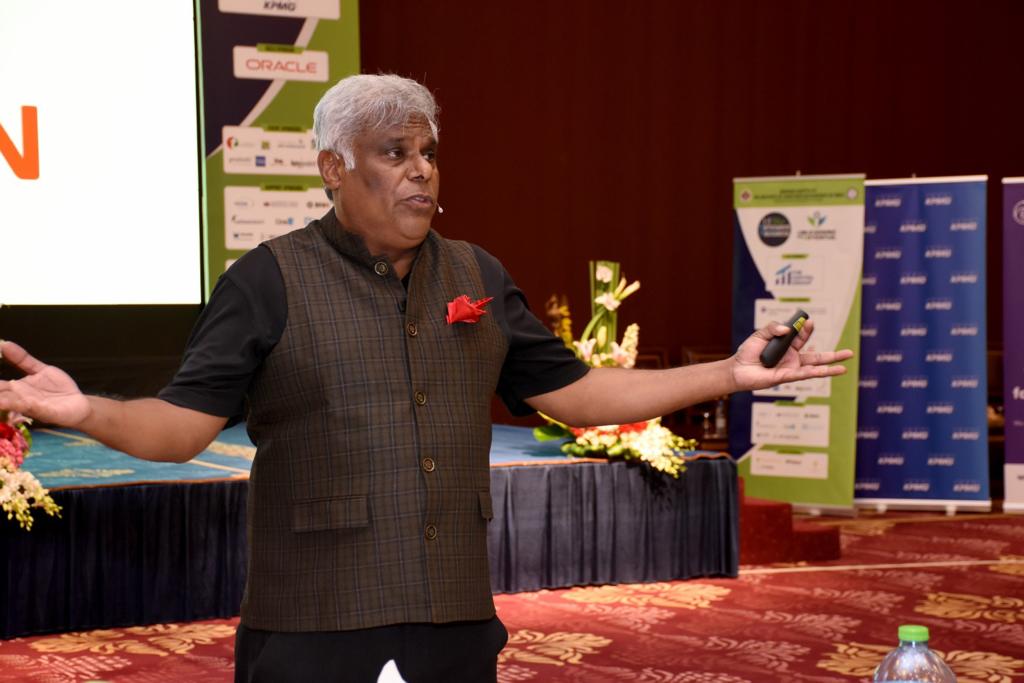 Ashish Vidyarthi is the keynote speaker on the first day