'Investment for Bahrain's more prosperous future'
TDT | Manama
The Daily Tribune – www.newsofbahrain.com
The package of new mega projects represents one of Bahrain's most significant ever injections of capital investment to enhance financial sustainability and economic stability as the Kingdom is well on its way out of the pandemic.
The Economic Recovery Plan comprises 22 signature projects across key sectors, including telecoms, tourism, education, housing, manufacturing, health and youth and sports.
Among the most prominent projects is the creation of five cities situated on newly constructed islands, increasing Bahrain's total land area by more than 60%.
The new cities are Fasht Al Jarim, Suhaila Island, Fasht Al Adham, Bahrain Bay and Hawar Islands.
Fasht Al Jarim, the largest city, will span 183km2 providing a residential, logistics, and tourism hub that will house a new airport.
The new 25km, four-lane King Hamad Causeway will facilitate cross border trade and travel with Saudi Arabia and the wider GCC, and strengthen political, strategic, economic, and cultural ties. Within Bahrain, a new metro system will offer travel choices, reduce congestion, and contribute to the Kingdom's plans to achieve net-zero.
The metro network of over 109 km will connect all major population hubs in the country.
The 20-station first phase of the metro will run from Bahrain International Airport to the residential and commercial area of Seef, linking both to Manama and the Diplomatic Area.
Transport connectivity will be complemented by technology investment in land and sea fibre optics, connecting all regions of the Kingdom and enhancing competitiveness.
Next-generation cloud-computing services will be supported by significant investment in several new data centre projects.
The building of "Sports City", a complex that will house the largest sports stadium in Bahrain and a multi-purpose indoor sports arena making the Kingdom a centre for events, leisure, and sport. Additionally, the Bahrain International Exhibition and Convention Centre will be the largest "Conference City" in the Middle East and "Tourist City", a series of resorts in the southwest of Bahrain will enhance the Kingdom's status as a global visitor destination.
The new projects announced under the Strategic Projects Plan will build upon the Kingdom's 2015 infrastructure plan that delivered the new Bahrain International Airport terminal, ALBA's Line 6 expansion project, and the AB-4 Pipeline.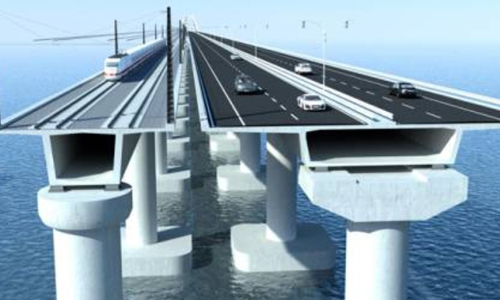 Bold ambition
Following the announcement of the new multi-year development projects' details, Finance and National Economy Minister Shaikh Salman bin Khalifa Al Khalifa said: "Bahrain is emerging from the pandemic with a bold ambition that looks beyond economic recovery to a more prosperous future.
"This transformative investment will raise education and lifestyle opportunities for young people and provide quality healthcare, homes, and career paths for them as they progress into adulthood.
"New and existing industries will be stimulated and private sector growth in the tourism and entertainment sectors will be driven forward by infrastructure and telecommunications investment, with connectivity both within the Kingdom and overseas elevated for the efficient movement of goods, services, and people.
"The Strategic Projects Plan is an investment not only in Bahrain's physical infrastructure but in the future prosperity of the Kingdom's people."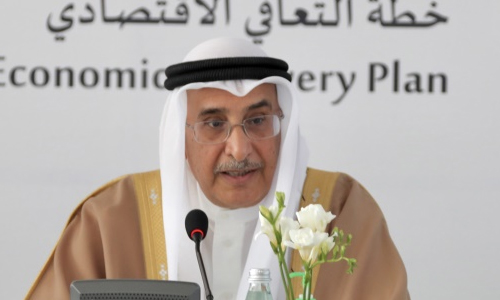 DEPUTY PRIME MINISTER HIS HIGHNESS SHAIKH KHALID BIN ABDULLAH AL KHALIFA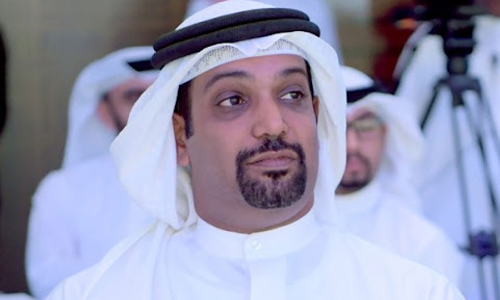 SHAIKH SALMAN BIN KHALIFA AL KHALIFA, FINANCE AND NATIONAL ECONOMY MINISTER