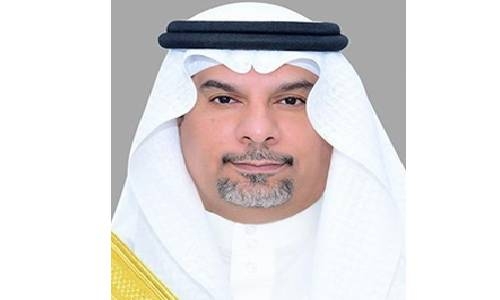 More teeth for healthcare waste management in Bahrain
TDT | Manama
The Daily Tribune – www.newsofbahrain.com
New stringent rules for health facilities to manage hazardous waste had come into effect in the Kingdom. The rules require appointing a waste management official and a work team at every health facility in the Kingdom for hazardous waste management. The rules also focus on reducing the rate of waste disposed of at the Askar landfill. Besides, it sets the standards for storing hazardous waste within facilities and determines how long it should stay before transferring to a treatment unit.
The decision is crucial to hazardous waste management considering that the health sector in the Kingdom recorded a 17% jump between 2017 and 2020 in terms of facilities, said Dr Mohammed bin Mubarak bin Daina, the Special Envoy for Climate Affairs and Chief Executive of SCE. He was marking the start of the implementation of the rule that came into effect on the 25th of September 2021.
The rule, he said, was prepared in collaboration with the National Health Regulatory Authority, the Health Ministry and the Ministry of Works, Municipalities Affairs and Urban Planning, and the World Health Organisation.
Accordingly, health facilities should name an employee in charge of waste management and form a work team whose responsibilities are also defined.
Dr bin Daina called on health facilities in the Kingdom to implement the provisions of the Edict and make efforts to reduce the rate of generation of hazardous and other waste.
Increase investment
He also urged to create opportunities for investing in the sector to reduce the amount of waste disposed of to the Askar landfill.
Each health facility in the Kingdom, he said, produces 15% to 20% of the hazardous waste dealt by licenced treatment companies. "Eighty to 85% of the waste generated are non-hazardous, a large portion of which can be recycled," he pointed out.
Dr Daina said that the SCE is collaborating with NHRA and the Works Ministry to ensure compliance of health facilities in the Kingdom with the new measures.
He also expressed confidence in the ability of the health facilities in the Kingdom to bear their responsibility in achieving the target. According to Keith Alverson, Director of the United Nations Environment Programme (UNEP) International Environmental Technology Centre in Osaka, Japan, "Healthcare waste is all the waste generated by healthcare facilities, medical laboratories and biomedical research facilities, as well as waste from minor or scattered sources."
He also points out that improper treatment and disposal of healthcare waste poses serious hazards of secondary disease transmission due to exposures to infectious agents among waste pickers, waste workers, health workers, patients, and the community in general where waste is improperly disposed.