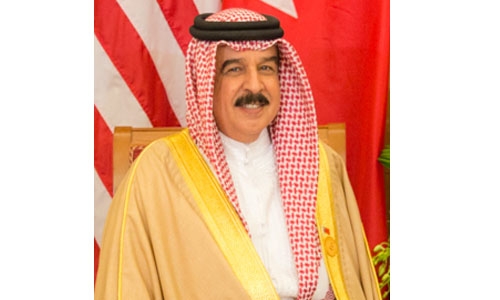 HM King initiatives lead to Bahrain's continuous growth and prosperity, say top lawmakers
TDT | Manama
The Daily Tribune – www.newsofbahrain.com
Bahrain has succeeded in strengthening and consolidating democracy, thanks to the royal leadership's vision and unwavering support.
In a statement on the International Day of Democracy celebrated around the world on September 15 each year, Speaker Fawzia bint Abdullah Zainal commended Bahrain's democracy, public freedoms and human rights successes under the prosperous era of His Majesty King Hamad bin Isa Al Khalifa.
Speaker Zainal highlighted Bahrain's accomplishments, thanks to the great support by HM the King, to the parliament that has had positive effects on the democratic process in the kingdom.
Bahrain has adopted the lofty principles that enhance the objectives of the state of law and institutions and build modern constitutional foundations that are reflected in the constitutional amendments emanating from the National Action Charter, the milestone for a new era of sweeping political reforms and modern democratic life, she said.
She affirmed that the parliament is keen to enhance democratic values and principles, especially those related to public freedoms, responsible freedom of opinion and expression, human rights, and democratic development, she added.
Reform march Shura Council Chairman Ali bin Saleh Al Saleh praised the democratic approach adopted by HM the King to promote parliamentary work and political participation since the launch of the comprehensive reform march.
He stressed the kingdom's strides in developing its democratic march and broadening political participation, which gained regional and international praise.
Al Saleh also lauded the measures taken by Bahrain to engage all national competencies in the nation's building, fostering democracy and ensuring respect of human rights and political freedom.
Popular participation First Deputy Speaker of the Representatives Council Abdulnabi Salman underscored Bahrain's democratic achievements which are based on popular participation in decision-making through an elected council representing the Bahraini people.
Salman said Bahrain's celebration of the International Day of Democracy with the rest of the world reflects the quality achievements brought about by the kingdom in fostering democracy and building on previous accomplishments thanks to the leadership of HM the King and synergised efforts of all.
Growth and prosperity Second Deputy Speaker of the Representatives Council Ali Ahmed Zayed praised the sustainability of the democratic march initiated by HM the King, describing it as the solid basis of the kingdom's continuous growth and prosperity.
Zayed underlined the kingdom's success in fostering democracy by promoting the culture of tolerance, peace and co-existence and protecting human rights.
He also asserted Bahrain's efforts to protect freedom and promote justice and transparency