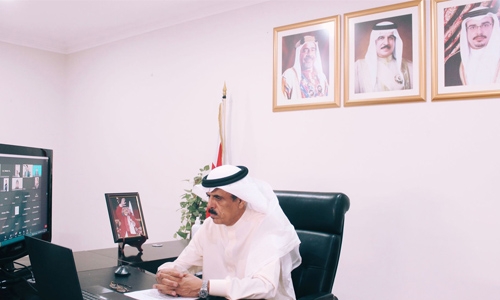 Bahrain first Arab country to develop entrepreneurship curriculum: UNIDO
TDT | Manama
The Daily Tribune – www.newsofbahrain.com
Bahrain is the first Arab country to implement an integrated curriculum to promote innovation and entrepreneurship, said a top United Nations Industrial Development Organization official.
Dr Hashem Hussein, the Head of the United Nations Industrial Development Organisation for Investment and Technology Promotion Office in Bahrain, said the organisation would coordinate with the League of the Arab States and the Union of Arab Chambers to implement this approach in other Arab nations.
"Promoting a culture of innovation and entrepreneurship through education is one of the most important priorities for countries, and that is what Bahrain is keen to implement," he added.
UNIDO, he said, is documenting this experience of Bahrain in partnership with the United Nations. "Fifty-three countries around the globe are now following Bahrain Model for Entrepreneurship and Innovation and the Enterprise Development and Investment Promotion Programme for its quality," he added.
"The success of these programmes also encouraged the organisation to establish business incubators in schools during next year with a focus on artificial intelligence, especially in technical and vocational schools."
Dr Hussein was at the virtual closing ceremony of the third edition of the initiative to promote innovation and entrepreneurship to achieve Sustainable Development Goals for secondary school students.
He praised its strategic partnership with the Ministry of Education for the competition, despite the pandemic.
He said the organisation held an intensive programme to train 450 teaches during the past years to enrich the programme with outstanding initiatives and programmes.