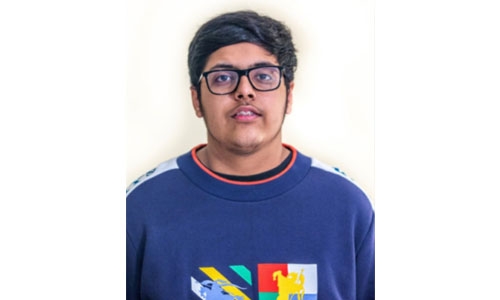 Bahraini teen entrepreneur setting new online shopping standards
TDT | Manama
The Daily Tribune – www.newsofbahrain.com
An innovative Bahraini teenager is hoping to change the way people shop by introducing pioneering digital methods that are among the first in the GCC.
Sixteen-year-old Isa Haji, a high school student at British School of Bahrain, founded last year his online company Kulsha (kulsha.com), which is an e-directory, booking and delivery service for businesses—particularly Small and Medium Enterprises (SMEs)—that are looking to grow and transition to the digital market.
Kulsha has a pair of original offerings that set them apart from other similar online platforms. The first is a payment facility that allows customers to make purchases with Bitcoin and other major cryptocurrencies; while the second, which is to be launched in the next couple of months, is a virtual augmented reality experience that allows the shopper to view what is in a store from the comfort of their home.
Isa is hoping that these will help pave the way for an all-new shopping experience in years to come. "We want to digitalise and transform the way SMEs do business because we know that digital e-commerce is the way forward," Isa tells TDT. "We offer the traditional payment methods such as cash-on-delivery, as well as credit and debit cards, but we have also introduced Bitcoin and major cryptocurrencies as an allowed way to pay, and we are one of the first in the GCC to do this. "I believe the future of finance is decentralised.
This is the way forward. It is something new and people are starting to get a hang of it." Isa also hopes that their plans to integrate a virtual augmented reality experience will help Kulsha further stand out in the market. "I want to change how people look at e-commerce," explains Isa, who picks up his knowledge and ideas from reading books about computer science and math.
"You have the traditional way where you can go onto a website or an app and buy a book, but I'm looking to provide a virtual augmented reality experience where a customer can virtually be inside a shop and find the things they need. "We've started integrating some parts of it and we have a couple of vendors who are onboard. We're going to start doing it in the next two months and putting it onto our website and apps.
From their phone, people can walk around in the shop and view the products." Isa is hoping to expand Kulsha's reach to the rest of the GCC in the coming years, starting with Saudi Arabia and Kuwait by 2022. He also aims for Kulsha to do their part in protecting the environment, as he plans to adopt "greener" practices in operating their services, such as using electric vehicles as their modes of transportation for deliveries. Isa came up with the idea to start Kulsha in early 2020 when COVID-19 hit globally.
He believes that it may take a while for things to go back to the way they were pre-pandemic, but it is also an ideal time to move forward. "' Normal' won't be back again for a long time," he says. "Technology during this time has gone way forward. Something that would usually take five years has happened in three years.
Technology is the way to go and I believe Artificial Intelligence is going to play a big part in it." Isa started Kulsha as a home-based business but was able to expand to the corporate level with the support of his parents, and without any seed money from outside investors.
Kulsha today has its office located at Bahrain Financial Harbour, is tied up with over 650 vendors from across the Kingdom, and employs a team of over 50 delivery riders and 10 office staff who take care of accounts, sales, operations and marketing. Isa spearheads Kulsha's most important operations, which is taking care of all the technical requirements such as website maintenance and app development while his mother Mrs Sara Fiaz manages the company as its managing director and CEO.