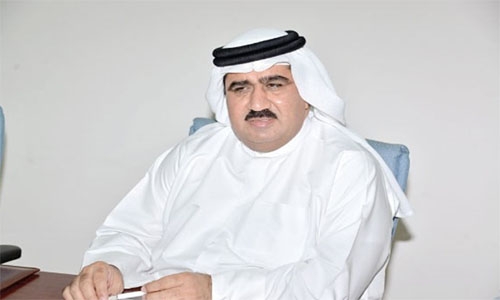 Covid-19, new restrictions weaken freehold investments in Bahrain
TDT | Manama
The Daily Tribune – www.newsofbahrain.com
Freehold investment in the Kingdom had dropped by a whopping 40%, claimed a top realty expert, who also blamed the COVID-19 situation, new government restrictions, and months' long approval processes for the plunge.
The difficulty in getting the approval of the Ministry of Justice is adding up the woes," said Nasser Al Ahli, the Head of the Real Estate and Construction Committee at the Bahrain Businessmen Association, said These factors have eased investments in the realty sector, which is now at BD385 million in the first half of 2021. It was BD400m in 2019 and BD500m in 2018.
The concerning scenario, he told Daily Tribune, is mainly due to factors affecting the industrial and commercial land segments. The case, however, is not the same with residential plots, where the demand is rife. Powering up this sector is "steady demand from citizens," said Al Ahli.
"We want foreigners to invest here in Bahrain and not force them to go to other countries to buy residential units. "However, the current situation and legal bottlenecks are not inspiring foreigners living in Bahrain to purchase freehold units," he pointed out. "I know some people who went on to buy plots in our neighbouring countries for them finding the months' long wait here for approvals as challenging," he said.
"Investors are looking for returns from their investments, and they will put their money in sectors they have confidence. The uncertainty caused by Coronavirus is draining the confidence of investors in industrial and commercial lands.
Investors had trained their eyes at housing units and apartment projects, moved by the steady demand in the sector, which is also pronouncing the fate of realty business.
Many investors, he said, had abandoned the idea of developing land plots whose size exceeds 200 square meters citing the purchasing power of the Bahraini nationals. When asked about the governorates attracting the majority of real estate investments, he said: "The Northern Governorate is on top of the list for the number of projects there at the moment."
"Muharraq Governorate and the Southern Governorate are at the second and third spot, respectively, while the Capital Governorate is bottom of the list."