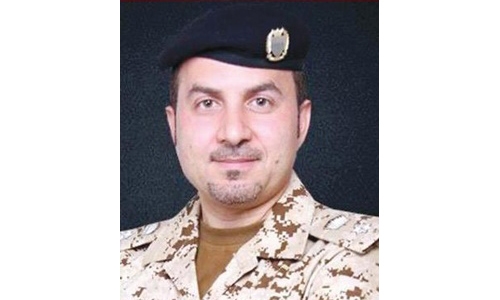 Bahrain's booster dose is ready: Dr Al Qahtani
TDT | Manama
The Daily Tribune – www.newsofbahrain.com
As all this turmoil goes on, the National Taskforce for Combating the Coronavirus (COVID-19) had announced starting efforts to administer booster doses to people. Dr Manaf Al-Qahtani, the Infectious Disease Consultant & Microbiologist at the BDF Hospital and Member of the National Medical Taskforce, said the third dose of vaccines are for high-risk groups, who had completed three months after receiving the second dose.
People over 50 years of age, those who are obese, those suffering from immunodeficiency and those battling in the frontline are eligible to receive the booster dose now.
However, Dr Manaf Al-Qahtani also clarified that all the vaccine types as having their booster doses. The government, he said, would announce this at a later stage.
He also revealed that the Kingdom is in touch with vaccine companies for making available booster doses. Refuting reports that Sinopharm vaccines are weak against COVID-19, Dr Al-Qahtani said there is no basis for such allegations. "Bahrain's decision to vaccinate those inoculated with Sinopharm is aimed at further enhancing immunity, not because the vaccine is ineffective." Besides, the World Health Organisation had approved the Sinopharm shot for emergency use.
The WHO has also said a Phase III trial had shown that its two doses, administered at an interval of 21 days, had an efficacy of 79% against symptomatic infection, 14 or more days after the second dose.
Tribune reported earlier that Bahrain is allowing people to register for booster shots through the 'BeAware' mobile app for either the Pfizer or the Sinopharm jabs. The Pfizer shots, an "mRNA vaccine," contain a piece of genetic code that trains the immune system to recognise the spiked protein on the virus. On the other hand, the Sinopharm vaccine is an "inactivated" shot made by growing the whole virus in a lab and then killing it.